The following two tabs change content below.
Latest posts by techwriter (see all)
© Ugur Akinci
Mind Mapping is a technique to outline an idea by graphically interconnecting its constituent components.
An example: http://www.mind-mapping.co.uk/_images/_Images/ADVICE-AND-INFORMATION/How-to-MindMap-imindmap.jpg
Here is a good guide to mind mapping: http://www.study-habits.com/how-to-mind-map
Here is another: http://www.mind-mapping.co.uk/make-mind-map.htm
You can employ mind mapping as a team-building exercise by invite the members of the group to comment on the core concept and then draw branches going out in different directions form that core to other related concepts.
Google's WONDER WHEEL is one such exercise.
(Click to enlarge the image)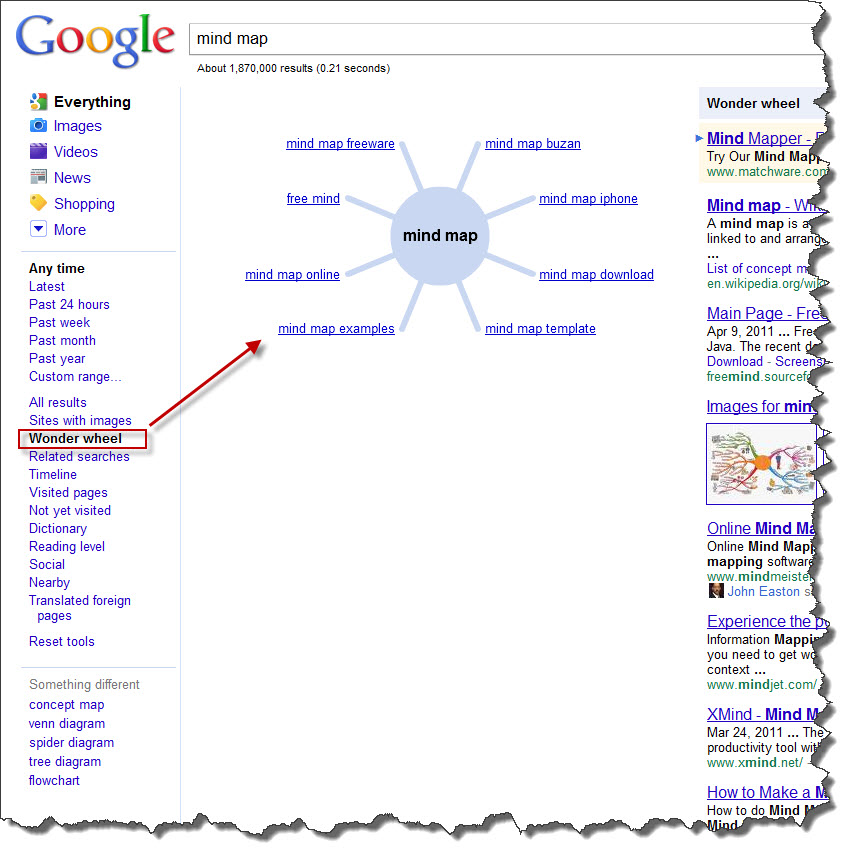 If you'd like to draw a mind map online, check out this solution: http://www.mindmeister.com/
Studies have shown that students who use mind maps retain information 10% better than their peers who don't use mind mapping.
You can use mind mapping while preparing a book, a presentation, or a lecture. But you can use the mind map itself for the presentation as well since it provides an excellent overall map of the "conceptual landscape," so to speak.
Sales teams use mind maps to visually summarize the status of all accounts and how they relate to various products, together with their accounts payable/receivable status.
Some companies use a specific form of mind map called "SWOT map" to analyze the competition.
Writers use mind mapping to flesh out their characters and multiple plot lines and see how the characters would interact on different "plot branches" of the main story.
Here is another online mind mapping tool that's specifically designed to generate new ideas and brainstorm: http://www.mindjet.com/
There are now Flash-based mind mapping applications as well: http://prezi.com/8ykoab0gmwfv/copy-of-anatomy-of-the-heart/?utm_source=share&utm_campaign=shareprezi&utm_medium=email
Mind mapping is like building a muscle: the more you practice it, the better you get. It's an indispensable tool for brainstorming new ideas and working out connections or contradictions that otherwise are not that apparent at the outset.