The following two tabs change content below.
Latest posts by techwriter (see all)
© Ugur Akinci
There is a very easy way to broadcast your MS PowerPoint 2010 presentation on the web so that your audience, no matter where they are, can follow the presentation in real time if they have a browser and access to the Internet. They do not even need to have PowerPoint installed on their machine.
However, the for sound they need to get on the phone since audio is not broadcast by this method.
Here are the simple steps:
(1) Open your MS PowerPoint 2010 presentation.
(2) On the Slideshow tab, click on the Broadcast butto: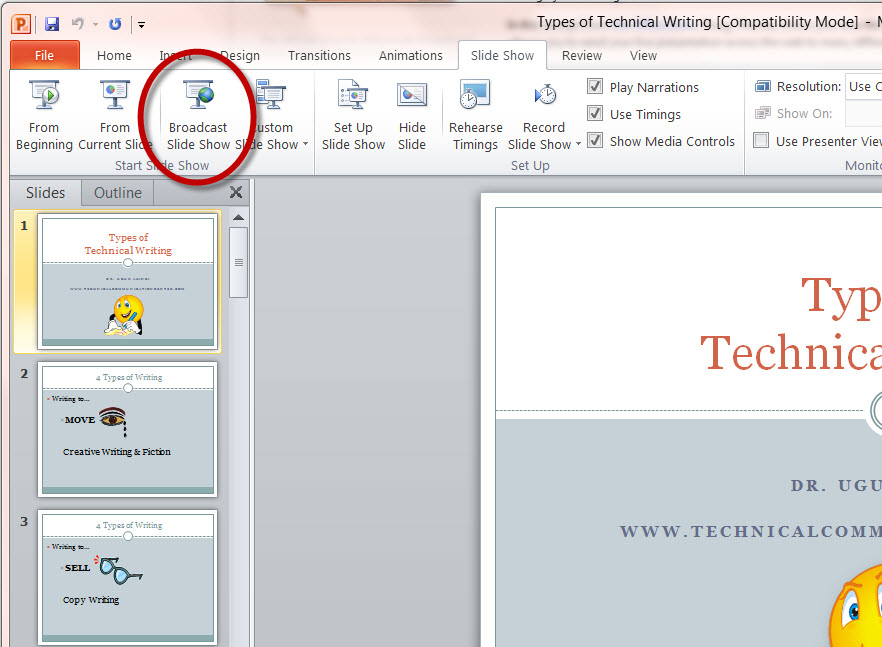 This will display the Broadcast Slide Show screen: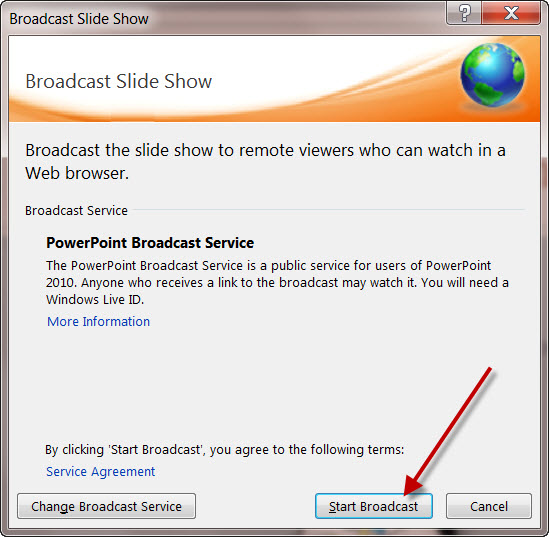 (3) Click the Start Broadcast button to display the screen: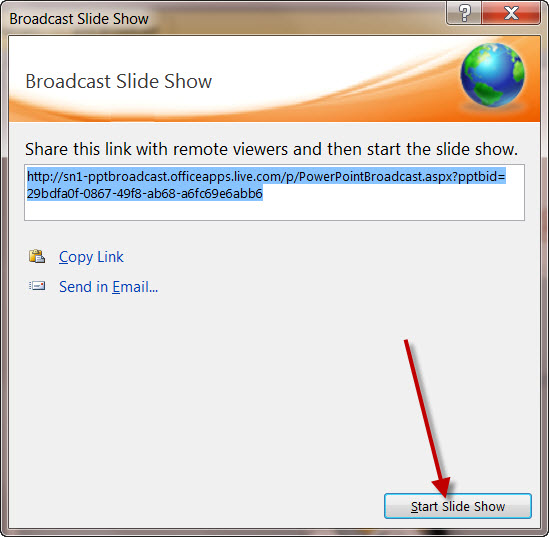 (4) Select and copy the URL that PowerPoint generates automatically for you.
(5) Email or AIM the URL to your audience. Make sure they enter it into their browsers and go to that address first.
NOTE: The audience can visit this address not only on their desk- and lap-tops, but on the iPads, iPhones and Android phones as well.
(6) After confirming that they are at the URL address, click the Start Slide Show button and start your presentation. As you go through your slides, your audience will also advance from one slide to another in real time and view exactly what you are viewing on your machine.
[7] When you're done, click the End Broadcast button. All remote viewers will be disconnected from the broadcast.
Click here for a Microsoft video that illustrates the process.