The following two tabs change content below.
Latest posts by techwriter (see all)
© Ugur Akinci
There's a new kid on the block: Google+.
Google's answer to Facebook has one thing going against it — with 700 million registered subscribers, Facebook is light years ahead in terms of market penetration.
But on the other hand, Google+ has a very user friendly GUI that is set up from the get-go to allow you create mini channels for your communications in terms of CIRCLES.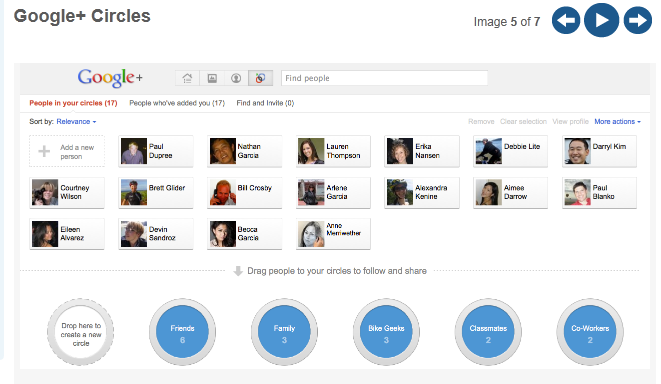 Thanks to the mutually-exclusive circles you can keep your communications in water-tight compartments. You can create as many circles as you like and group your acquaintances in terms of familiarity, interest, family bonds, etc. That's something Facebook's binary Friend/No-Friend options can't capture adequately despite the "friends" and "groups" modules. Many observers and testers believe that such features feel like an add-on on Facebook but not on Google+. I agree with them.
One thing that will explode Google+'s numbers quickly is the free group video chat function (Hangouts) built right into your Google+ account. You can have 4 people talk to each other simultaneously, as though sitting in the same room, through your computer's camera. No need to have a Skype account anymore, imagine!
If you have a Gmail account then you can have a live video group chat with your friends or family at any time you like for free anywhere in the world. See this positive review of the Hangouts feature: http://lifehacker.com/5816722/google%252B-hangout-is-the-best-free-group-video-chat-weve-seen
I already have a Technical Writing circle on my Google+ and would be happy to have you in there.
Join me today by creating your own Google+ account and tech-writing circle, and then adding my email address writer111-at-gmail-dot-com. I'll respond in kind.