The following two tabs change content below.
Latest posts by techwriter (see all)
© Ugur Akinci
E-books are taking hold even though I still am not sure whether the "correct" way to write it is "e-book" or "ebook". I have a feeling "ebook" will win over the long run since brevity usually wins in a busy society.
Did you know that since April 1, Amazon has sold 105 Kindle books for every 100 hardcover and paperback books it shipped out ?
Let me remind that this number does not include hundreds of thousands (by a conservative estimate) of free Kindle books available out there.
So far in 2011 Amazon has sold THREE times as many Kindle books as it did during the first six months of 2010. Imagine ANY business that triples its sales within 12 months…
This development will usher in two important changes to book publishing business:
1) A serious erosion of the institution of "book agents."
When you can publish your book on Amazon within 30 minutes, why should you allow the agents make the decision whether a book should be published or not? You publish first and then let the readers decide whether it was worth publishing it.
Interesting CNN Article: Book publishers in denial on Amazon's e-book sales
2) An equally serious cap pressure on e-book prices.
Due to the way Kindle pricing is structured, I think $ 9.99 will become the new ceiling for e-book prices except perhaps in medicine, finance/investment, and few other highly specialized niches.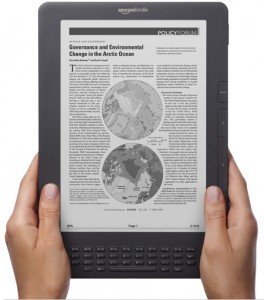 This creates two different opportunities for technical writers:
1) Become an e-book publishing consultant (writing, design, publishing of e-books for others).
2) Re-format, re-write, and re-purpose legacy technical documents as e-books.
The saga of publishing and sharing information, which started when that first cave-person pressed his or her open palm to a cave wall and sprayed paint on it, has reached a new historic turning point with no-paper "instant printing."
Paper will continue alongside "ones-and-zeros", just like the radio survived alongside TV. But it won't be your "father's paper anymore," as the jingle goes.
How do you feel e-books and Amazon Kindle will effect your work, plans, and opportunities as a technical writer? Please feel free to share.