The following two tabs change content below.
Latest posts by techwriter (see all)
© Ugur Akinci
It's so easy to add a book citation to a MS Word 2007 or 2010 document thanks to the powerful Citations & Bibliography group of buttons on the References tab of the Word ribbon: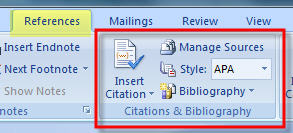 The Style drop-down menu offers a wide variety of popular style sheets to select from one: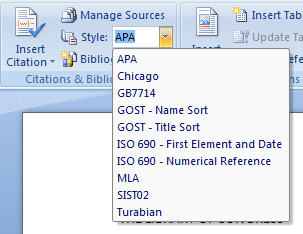 Let's assume you would like to add a BOOK citation right after the phrase "The Library of Congress" in the following sample text.
(1) Place your cursor where you'd like to insert the citation and click the Insert Citation button and then select Add New Source drop-down menu option to display the Create Source dialog box: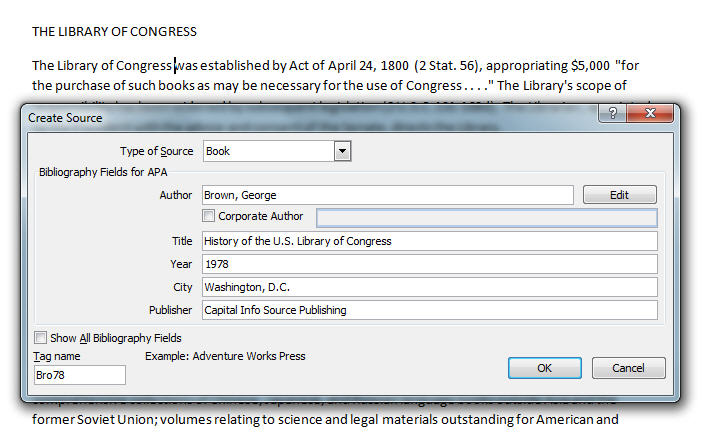 (2) Fill in all the fields as needed.
NOTE: For an even more detailed citation, select "Show All Bibliography Fields" to reveal additional fields.
(3) Click OK to insert the citation into the text automatically (and consistent with the Style sheet you've selected earlier):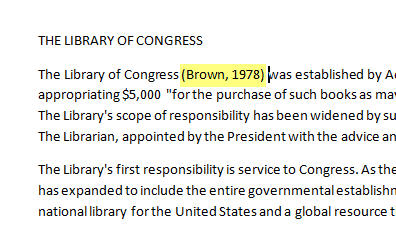 (4) To edit the citation, click and select the citation text and then click the small downward-triangle to display the menu of available editing options: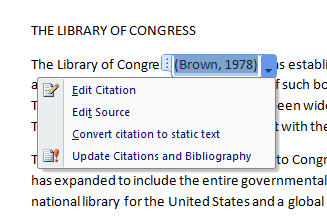 (5) Select Edit Citation to display the Edit Citation dialog box: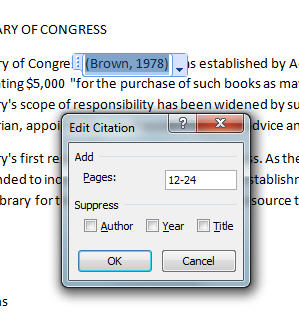 (6) Just as an example, enter specific page numbers and click OK to change the citation as follows:

(7) Select Edit Source from the same menu (step 4) to display the Edit Source dialog box: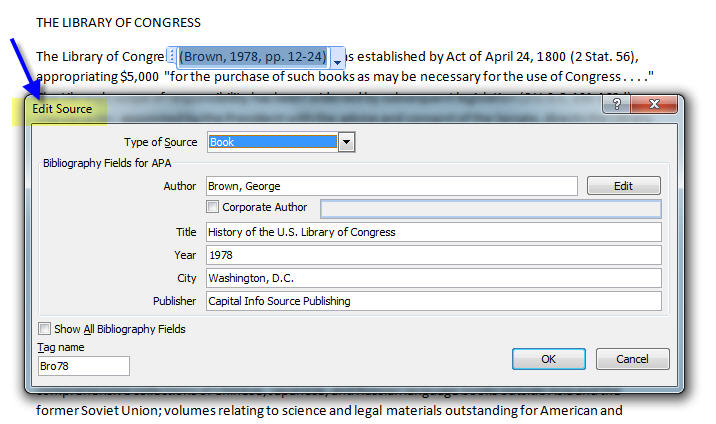 Make the necessary changes and click OK.
(8) THE LAST STEP: insert your bibliography anywhere you like by inserting your cursor and then selecting Bibliography > Insert Bibliography: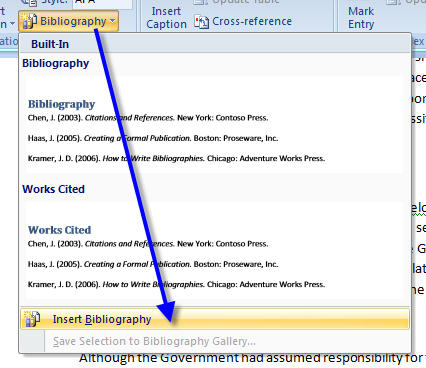 Your bibliography will look like this:

TIP: Once you save a book citation, it'll be available on the Insert Citation drop-down list for your easy insertion to anywhere you like: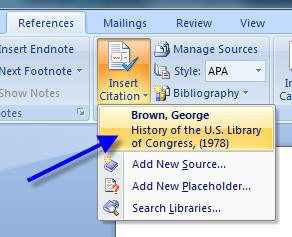 RESOURCE: If you'd like to see book and article citation samples according to different popular style sheets, check out this article.