The following two tabs change content below.
Latest posts by techwriter (see all)
We're kicking off the new year with a new series of interviews with veteran technical writers and communicators.
Our first guest for this column in 2012 is Catherine Hibbard of Cypress Media, a veteran writer and trainer who offers Technical Writing Training and Writing Effective Policies and Procedures Training. In January 2012, she is selected the 11th most influential technical communicator on MindTouch's list of 400 Most Influential Technical Communicators. You can contact her directly at catherine@cypressmedia.net for more information.
QUESTION (1): How long you've been a technical communicator? Where do you work right now? How would you characterize a typical day at work?
ANSWER: I have been a technical communicator for 12 years. I began teaching technical writing seminars as an outgrowth of my business writing training program. I currently work with corporate and government clients worldwide by offering onsite, instructor-led training at their location for groups of training participants with similar needs. My typical day in the office consists of responding to client and prospect requests for proposals and customizing material for training delivery. My typical day out of the office is traveling to/from training locations and delivering training.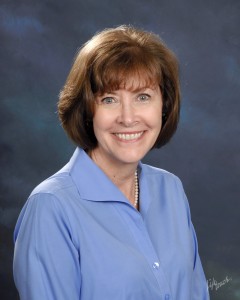 QUESTION (2): How did you become a technical communicator? Did you start out as one or did you switch to it from something else? What was the reason?
ANSWER: I became a technical communicator by responding to large corporate and government requests for proposals for our company, Cypress Media Group, to obtain advertising, public relations, and training contracts. Before that I was a university business writing trainer and before that I was a high school English teacher.
QUESTION (3): What is the single most important change that you see in the technical communication sector since you first became a technical communicator?
ANSWER: The single most important change I see in technical communication in recent years is the constant pressure on technical communicators to write for shortened attention spans of readers. Additionally, the trend to create content with online components is also prominent. Finally, the trend to produce content in both written and video form has become much more prominent in recent years.
QUESTION (4): In your judgment, what is the best and worst thing about working as a technical writer?
ANSWER: I love the diversity of industries that my clients represent–everything from pharmaceutical companies to engineers to defense contractors. The types of documents they write cover a broad spectrum so I never get bored with reviewing them and offering suggestions for improvements. The worst aspect of technical writing is that to do it well is very time consuming. Customizing my training materials always takes longer than I think it will initially.
"…take full advantage of the resources other technical communicators tweet about on Twitter"
QUESTION (5): What's your advice for those who are just starting out their careers as technical writers today?
ANSWER: My best advice for those starting out as a technical writer today is to take full advantage of the resources other technical communicators tweet about on Twitter. Technical communicators are creating a huge repository of valuable information with their tweets. Twitter is also a way to stay connected to colleagues with similar work interests who can be great resources.
QUESTION (6): What's your views on globalization, out-sourcing, and the way it affects technical writers in the USA and abroad?
ANSWER: Globalization is a trend that we have to adapt to whether we like it or not. In higher wage countries like the U.S., it is putting enormous wage pressure on technical communicators. In lower wage countries, it is raising wages and providing work opportunities that previously did not exist. I think we will see more of the "working the latitudes" trend for technical communicators. Essentially, they will try to earn most of their money in higher wage countries while actually living in countries with a lower cost of living.
QUESTION (7): Ask yourself a question that we didn't ask and answer it please.
ANSWER: I think a good question is why do people think technical writing has to be complicated and complex in nature? The answer is that effective technical writing is NOT complicated and complex–just the opposite. Good technical writing is easy to follow and the main points should be easy to discern. If a technical document has to be read several times to understand it, the document does not work. Good technical writers make communicating look effortless!