The following two tabs change content below.
Latest posts by techwriter (see all)
© Ugur Akinci
Larry Kunz of SDI is a senior technical communicator and a Society of Technical Communication Fellow. Kunz has ranked 19th in MindTouch's list of 400 Most Influential Technical Communicators.
QUESTION (1): How long you've been a technical communicator? Where do you work right now? How would you characterize a typical day at work?
ANSWER: I've been a technical communicator since 1979. I work at Systems Documentation, Inc. (SDI) Global Solutions in Durham, North Carolina. We provide consulting and outsourcing services for clients who want to engage their customers with content that's accurate and effective.
I don't think that I ever have a typical work day. But mostly I manage project teams that write and design information, and I draw on that experience to estimate new projects, write proposals, and track projects. I don't write as much as I used to, but occasionally I create or edit copy for one of my projects. When I get a bit of extra time, I blog about technical communication at http://www.sdicorp.com/Resources/Blog/tabid/77/articleType/AuthorView/authorID/24/lkunz.aspx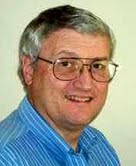 QUESTION: (2) How did you become a technical communicator? Did you start out as one or did you switch to it from something else? What was the reason?
ANSWER: I began my career in journalism, but I found out that I could earn more money in technical writing. I found that technical writing jibes better with my personality and interests than journalism does. But I won't lie to you. I switched because of the money.
I entered the profession at an opportune time: Companies were realizing they needed technical writers with writing skill, not just product knowledge. But the time when companies could demand – and find – people with both writing skills and technical knowledge was still a few years away. I could write. I could learn the technical subject on the job. I got that first job, and I held it for more than 20 years.
QUESTION (3): What is the single most important change that you see in the technical communication sector since you first became a technical communicator?
ANSWER: When I started, and really for most of my career, technical communication was a one-way deal. Companies produced content, and their customers consumed it. We had only the most rudimentary ways of finding out who our customers were and how well the documentation met their needs.
Today, technical communication is increasingly a two-way process. Content is shaped and refined based on customer feedback, and often content comes directly from the customers.
To cite just two examples, I love what Atlassian is doing to integrate customer input with their corporate documentation and how Mozilla is using wikis to make the writing process a collaborative effort between customers and staff.
QUESTION (4): In your judgement, what is the best and worst thing about working as a technical writer?
ANSWER: The best thing is the satisfaction of knowing that my work product has helped someone meet an objective – whether it's helping a client's product manager revamp her documentation processes or helping an IT guy configure a customer's network. I once wrote some help content for a software product and then moved onto other things. A couple of years later I found myself using that product. I got stuck, opened the help, and was amazed to find content that I'd written long ago. My amazement gave way to delight when I realized I'd found exactly the information I needed to get unstuck and continue on.
The worst thing is that many people in the corporate world, often including those who control our budgets, don't appreciate the value that technical communicators contribute to the business. And we technical communicators historically haven't been good at getting people to understand the value we bring.
"Keep current on new tools and especially on new skills. Don't let yourself be trapped with a skill set that's outmoded or outdated."
(5) What's your advice for those who are just starting out their careers as technical writers today?
ANSWER: First, technical writing is a quest to find the best way to get the right information to your customer, at the right time, in the format that's best for him. Approach this quest with a sense of wonder and adventure.
Second, keep up with the new directions in which our profession is moving. Keep current on new tools and especially on new skills. Don't let yourself be trapped with a skill set that's outmoded or outdated.
Third, be an active part of the community of technical communicators. Join STC and become involved. Attend conferences. Read the blogs, and contribute your own insights.
I'm fortunate: I teach a certificate course in technical communication, so I get to give this advice to my students all the time.
QUESTION (6): What are your views on globalization, outsourcing, and the way it affects technical writers in the USA and abroad?
ANSWER: Global technical writing is here to stay. While the quality of technical writing in emerging economies, specifically India and China, isn't quite on par with the quality in Europe and the U.S., the gap is closing very fast. Corporate executives know that they can tap into those emerging markets and get good, solid results for a fraction of the cost of doing it at home.
For the technical communicator in Europe or the U.S., this means that you have to broaden your skill set. Depending on your interests, build proficiency at information design, or project management, or something similar. If you say "I'm a writer, period," you'll find it hard to stay employed. Writing has become a commodity.
QUESTION (7): How do you know that technical writing is the right career for you?
ANSWER: A colleague once wrote (in a comment on my blog) that she's motivated by two things: the great feeling that comes from explaining something to someone else, and the challenge of "wrestling and tussling" with the language to make that happen. That's the quest I mentioned earlier. I'm motivated by the same things, I like to slay the same dragons, so technical writing is a great fit for me.
I also discovered, as I built my professional network, that I fit in really well with the community of other technical communicators. I look at the world in the same way that many of them do, I laugh at the same jokes, and I find that they understand me pretty well. My professional community gives me practical help with things like editorial questions and tools help; more important, it gives me friendship and inspiration. I know that I belong.