The following two tabs change content below.
Latest posts by techwriter (see all)
© Ugur Akinci
Arnold Burian is a technical communicator from Chicago, IL. He is the founder of Technical Writing World, the social network for technical communicators. In January 2012, Arnold is selected the 63rd most influential technical communicator on MindTouch's list of 400 Most Influential Technical Communicators.
QUESTION (1): How long have you been a technical communicator? Where do you work right now? How would you characterize a typical day at work?
ANSWER: I have been a technical communicator for fifteen years – my entire professional career. I currently work for kCura in Chicago, which develops e-discovery software. Electronic discovery is the entire process of collecting, reviewing, analyzing, and exchanging electronic data for use as evidence during litigation. All of my time is spent building the documentation department within kCura, which is experiencing very rapid growth. My focus is on staffing, infrastructure, policies and procedures, tools and methodologies, and defining our role within the organization. This will help us establish the right foundation to scale appropriately and remain operationally effective as we grow.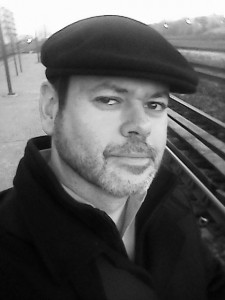 QUESTION (2): How did you become a technical communicator? Did you start out as one or did you switch to it from something else? What was the reason?
ANSWER: As I was completing my bachelor's degree in computer science, I had the opportunity to assist the head of the technical communications department on a few projects. Watching her during the writing process ended up being a career-changing experience for me. I knew almost immediately that I wanted to do what she was doing, and enrolled in the master's program for technical communication and information design. I enjoyed it so much that I ended up teaching in the program for about four years. To this day, I still feel immense satisfaction when I help make technology meaningful to end users.
QUESTION (3): What is the single most important change that you see in the technical communication sector since you first became a technical communicator?
ANSWER: I believe the biggest change in technical communication is with consumers – both in capabilities and expectations. The "end user" of yesteryear had limited technological capability or interest. The consumer of today manages constant workflows of information, and expects content to be transparent and readily accessible. Our role as technical communicators should revolve around meeting these new expectations by slipstreaming into their workflows. We will have to break or augment the traditional guide and online help distribution systems we use today. In some industries, this has already happened.
QUESTION (4): In your judgment, what is the best and worst thing about working as a technical writer?
ANSWER: My favorite part of being a technical writer is operating in a unique position within an organization. There's a duality in our existence – we often exist inside a product team while trying to retain the perspective of an outsider. I'm not sure I can identify a negative. I love what I do, and I believe almost every challenge you face as a technical writer can be turned into an opportunity for process improvement.
"There's a duality in our existence – we often exist inside a product team while trying to retain the perspective of an outsider."
QUESTION (5): What's your advice for those who are just starting out their careers as technical writers today?
ANSWER: Whether you are a new graduate from a technical communication program or someone switching careers, focusing on your attitude will serve you well. Although this advice applies to anyone, technical writers frequently have a high level of interaction with other groups in an organization. Your area of effect can be very wide, and can help you significantly as you navigate through your career. At a minimum, leveraging these relationships to help gain a better understanding of products and services can directly result in improving your ability to deliver excellent technical content.
QUESTION (6): What's your views on globalization, out-sourcing, and the way it affects technical writers in the USA and abroad?
ANSWER: I believe globalization and outsourcing affects technical writers the same it affects everyone else. When you are positively impacted, the experience can be very rewarding. Globalization exposes you to different cultures, expands your network, forces you to use new techniques in time management, project coordination, and communication, and may even allow you to see the world. Outsourcing is and likely will always be a controversial component of globalization. Outsourcing gave me the opportunity to work with a very passionate, dedicated, friendly, funny, and talented team, but at a terrible cost. I hope that everyone can experience the positive side of globalization and outsourcing through expansion and job addition and not as a result of job replacement.
QUESTION (7): If you could do it all over again, would you still be a technical communicator?
ANSWER: Unquestionably. Even though I've been doing this for a while, I am excited to see how our industry develops over the next few years. Many of the changes will generate new job opportunities and new specializations that should invigorate technical communicators all over the world.