The following two tabs change content below.
Latest posts by techwriter (see all)
© Ugur Akinci
Matt Sullivan is a senior technical communicator and certified Adobe trainer at Roundpeg.  Over the years, Matt is consistently selected among the top 50 most influential technical communicator on MindTouch's list of 400 Most Influential Technical Communicators. He is the co-author of  one of the most authoritative books ever written on FrameMaker: "Publishing Fundamentals: Unstructured FrameMaker 11."
(1)   How long you've been a technical trainer? Where do you work right now? How would you characterize a typical day at work?
I've really been a technical trainer since getting out of school in 1989. I'm currently the director of training for roundpeg, an Adobe Authorized Training Center. Training days are different, but on non-training days, I answer email and tech questions, do a bit of social media for myself and roundpeg, then work on admin for our classes/class schedule/website. I do about 1/2 of my training and dev work online, so I mostly work out of the house.
(2)   How did you become a technical trainer? Did you start out as one or did you switch to it from something else? What was the reason?
I thought I'd be in commercial real estate, but graduated college during a really bad downturn. I fell back on my college job (supporting computer users in the business school computer lab) and started supporting WordPerfect at a law firm the Monday after graduation. After a few months I started managing a DTP department at a commercial printer. It was a very technical job, and I had to train supervisors, members of my department, and clients in a very fluid environment.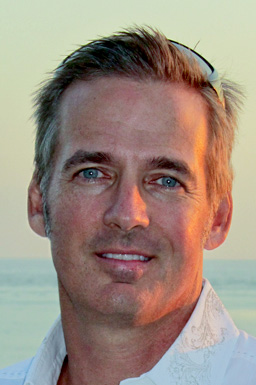 (3)   What is the single most important change that you see in the technical communication sector since you first became a technical communicator?
The emergence of mobile web. Content is truly becoming king, and we increasingly need to deliver on the customer's platform of choice. Fortunately, it's getting easier to single source content.
I think the most interesting trend is the Kindle platform. Amazon has democratized the publishing world, allowing anyone to produce content, sell it quickly, and receive 70% of the sale. Talk about a game changer!
(4)   In your judgement, what is the best and worst thing about working as a technical writer or a technical illustrator? 
The best thing is that my skill set allows me to take on as much or as little as I want, and to vary the activities I participate in. On any given day, I could be training (online, or stand-up) doing tech editing or writing, coaching on social media, or just blowing it all off for the day!
The worst thing is maintaining skills in my areas of expertise. New versions of tools are out every 1 to 1.5 years, and new devices, technologies seem to be announced every week. I feel like I've been "learning" tools and software constantly since the '80's.
"… Focus on leveraging your effort, and on selling yourself."
(5)   What's your advice for those who are just starting out their careers as technical writers and technical illustrator today?
Focus on leveraging your effort, and on selling yourself. I wish I'd taken a hard core sales job right out of school, just to get over the fear of public speaking and rejection. Thankfully, stand-up training did that for me in about a day and a half…nothing like having to speak for 6 straight hours to get over a fear of presentations!
(6)   What's your views on globalization, out-sourcing, and the way it affects technical writers and technical illustrators in the USA, and abroad?
Hmm… competition for work is not a new thing, and I've been in industries that were decimated by new methods. Typography and color correction were horrible in the '90's because people brought typesetting, design, layout, image editing in-house. In time, the cheaper methods yielded professional results, but there was a painful period in between while everyone pushed the (lower) limits.
I see outsourcing and offshoring as the same thing: competition and commoditization. Generally speaking, humans are expensive and companies know it.
I combat commoditization by letting my client define the "value" that I provide. I can't pay a mortgage doing what I did in the '90's, so I do other things.  I think the same is true in technical communication. Since I can't really charge less and make up the difference in hours billed, I need to be more productive in what I do to keep my billing rate up.
As an example, in a previous project, I took over for a writer. I looked at what was required, recognized that things weren't being done logically, and immediately asked for (and got) an increase in my rate. My reasoning: A sophisticated skill set was needed to change things, and these changes would result in faster, more accurate documentation. As a bonus, I gave them insight on how we might steer toward digital output and why their current system wasn't going to get them there.
Bottom line: I may not keep the client for years, but I established a solid reference, and one that will likely return to me as needed, hopefully resulting in referral business as well.
I often tell my clients that my #1 priority is to work myself out of the job that I'm doing for them. I know that's not realistic for full-time hires, but I think it's important for full-timers to strive to improve their systems to the point that they can take on different, interesting tasks.
(7)   Not only did you rank well in the MindTouch 400, but you were listed in one of their  Top Ten lists (Listening) as well. Why is that, and what do you think people can do to improve the effectiveness of their social media effort?
I think the key to effective social media (listening, or otherwise) is to define your goal, and follow a consistent strategy to achieve that goal. I was a bit surprised by the Listening ranking (I'm not sure my family agrees with that particular label…) but I think it reflects my goals and strategy.
Not surprisingly, I've had social media clients come to me, saying they don't want to read what someone had for lunch. Me neither. That's why I filter what I read online, the same way I filter who I talk to, what magazines I read, etc.
Next, they tell me that social media will take up too much of their time. I don't see social media as anything but part of a marketing strategy. But unlike traditional marketing, I can use my interaction with people as a marketing tool in and of itself.
Example 1: If I answer a tech question via email, one person benefits. But if I answer in a forum, or tweet a blog entry on the same topic, others (including *me*) benefit as well. The blog efforts are especially important, because they're permanent. Over time they also add to credibility.
Example 2: If I notify someone about a free eBooks webinar on Jan 26th at www.roundpeg.com <grin> then I amplify that message and get additional traction from that effort. Post similar messages to different LinkedIn groups, write a blog entry about it, then more traction.
Example 3: Social media as a timesaver… Lately, when I get a request for samples or background, I give them this link:
http://www.google.com/search?client=safari&rls=en&q=%22mattrsullivan%22&ie=UTF-8&oe=UTF-8
It's the google search on my social media id, "mattrsullivan". That way they can look at everything from twitter to LinkedIn to SlideShare without any additional effort on my part. I think of it as my online resume. This only works because creating a unique social media id is a key component of my social media strategy. I use mattrsullivan to represent me on everything including:
Twitter
Facebook
LinkedIn
SlideShare
STC Website
Adobe Forums
website
blog
By using an aggregator like Hootsuite or TweetDeck, all my listening and all my content creation is done in one place. Schedule out the posting of this info, and I can maintain a presence in social media, without being glued to 6 browser windows all day.
(7) What do you think keeps you from doing what you want as a technical communicator?
I think that there are (at least) two ways to interpret that question.
First, I think that economically it's been tough for everyone the last few years. For me that means I've had a fear of venturing out onto the "bleeding edge" at the forefront of ePub and social media. I expect that to change in 2012, with a few publishing and consulting projects I'm working on.
Second, a lot of the tools we use are suffering from a split personality. We all want to be better at what we do, and more productive, but at the same time want to continue working as we always have…
I'm a big Adobe fan, so I'll use Acrobat as a great success story in this area: Acrobat 9 had robust features, and looked basically the same as Acrobat 4, the last major interface update. The problem is that all those new features had bloated Acrobat so badly that it was tough to find the icon or submenu you needed, even for an expert user. The Acrobat UI team, however, managed to give Acrobat 10 a complete facelift, creating something I initially thought was just the Adobe Reader. Their secret? Acrobat's UI lets me get out of my own way. They organized features by task, so that you always have what you need, and the rest of it just slips out of the way til it's needed. I really wish RoboHelp and FrameMaker did the same thing: Look at what I'm doing, and give me what I need.