The following two tabs change content below.
Latest posts by techwriter (see all)
© Ugur Akinci
If you are into 3-D technical illustrations, here is a heavy-duty CAD drawing package that you should have a look at.
It is recommended for technical, sales, and marketing departments to easily create and deliver 2D and 3D graphical content  from existing 3D CAD data. "Even non-technical users can clearly present and explain products and processes by quickly repurposing CAD content for technical product communication —while updating it automatically as design changes occur," the company claims at their web site.
I've watched the video below and was really impressed as a technical illustrator who mainly sticks to 2-D illustrations since 3-D illustration is a whole another game and represents a whole another level of complexity. If you are into 3-D cross-sections and such, you might want to have a tool in your tool kit like this one.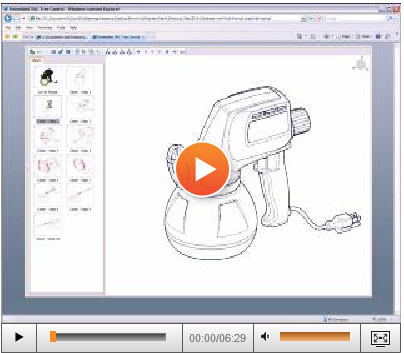 Here are some of the functions/benefits:
Publish clear, detailed 2D and 3D instructions to accurately show complex operations for your Assembly Floor
Visualize, demonstrate, and sell your product technology in the bidding process
Promote your product with marketing materials
Publish user instructions with 3D visuals
Create maintenance and repair guides for machine operators and service engineers
Provide 3D parts catalogs in print or online for customer orders
Have Engineers create "3D visual know-how" learning materials for internal or external training
Develop visual testing procedures manuals with QA Engineers