The following two tabs change content below.
Latest posts by techwriter (see all)
© Ugur Akinci
PROBLEM: You have 5,000 images in a document or web site. All are in JPG format. Your boss says: "Convert them to PNG format and you've got 15 minutes to do that." What do you do?
This task is an easy one if you've got Snagit10 — assuming, of course, that all your images are stored conveniently in a single folder and not in dozens or hundreds of different folders and addresses.
SOLUTION:
1) Fire up your Snagit10.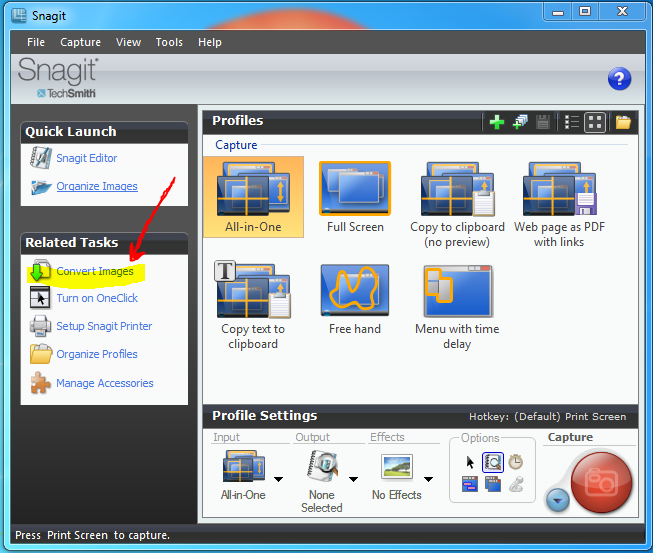 2) Click the Convert Images link to display the Snagging Files dialog box: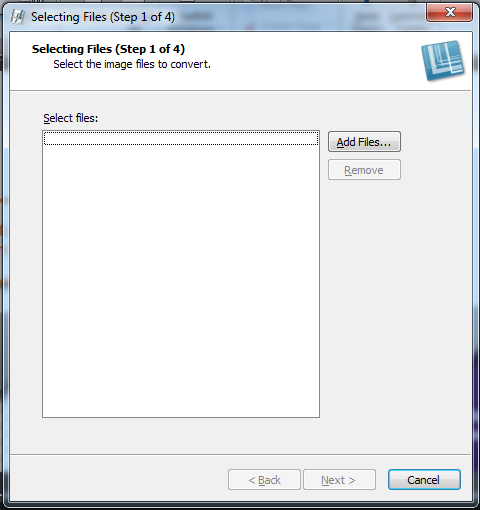 3) Click Add Files. Browse to your image folder and select all the images you'd like to covert to another format.
4) Click Next. Click Modify and select any of the modification filters that you'd like to apply in batch to all the selected images. For example, below are the Image Scaling options to modify by percentages the size of ALL the selected images: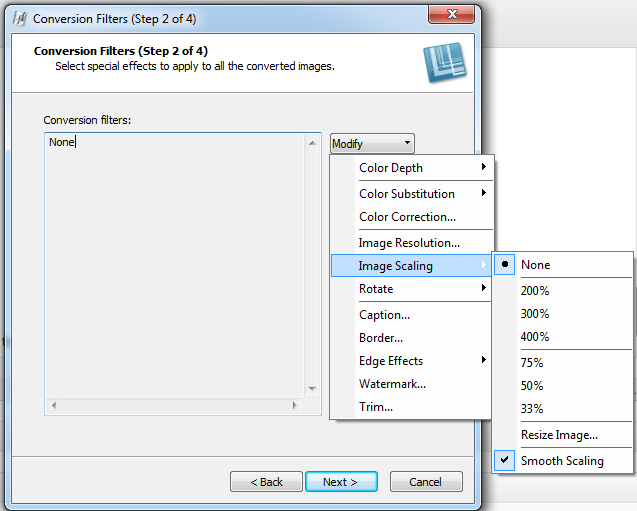 Make sure to explore all the dozens of modification options available to you at this step by clicking all the pop-up menu options.
5) Click Next. Select an Output Directory address to save your converted images. Select a File Format from the dozens available: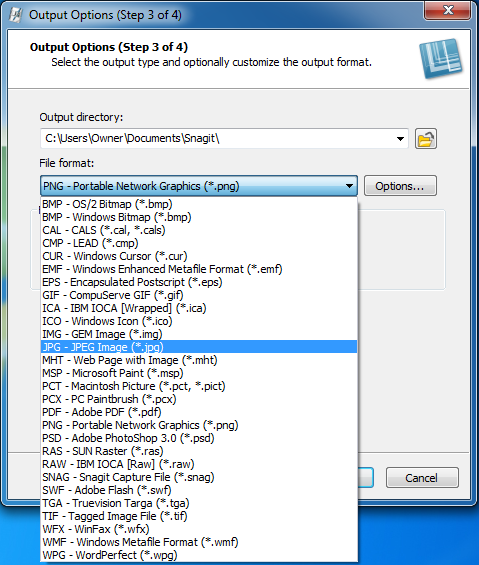 6) Click Options to view and explore the options available specifically for the new image format you've selected. For example, here are the options available for the JPG format: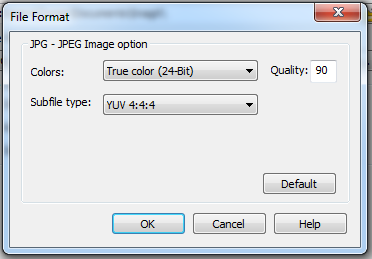 7) To keep the original file names, select the Original File Name option button. To rename the batch of images selected, select the Automatic File Name option button. Then click Options to explore the automatic file name options available: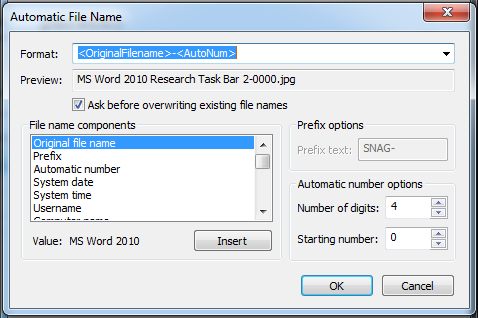 8) Click OK when you're done. In the next Ready for Conversion screen, view all the information one more time and if all looks good to you, click the Finish button to complete the conversion process: