The following two tabs change content below.
Latest posts by techwriter (see all)
© Ugur Akinci
PROBLEM 1: Your boss wants you to send her the Word DOC copy of a PDF document but your source file is in Adobe FrameMaker format, unfortunately and, despite what Adobe claims, FrameMaker does not convert well into Word. If you try to do that by using FM's native conversion engine (through the Save As menu command), you get a Word document that is usually butchered badly. The more complex the document, the worse is the FM-to-DOC native conversion.
PROBLEM 2: Your client hires you to edit hundreds of legacy PDF documents created with god knows what kind of original software. You wish you had a way to convert all that content (with text, graphics, tables, sidebars and all) into MS Word so that you could edit easily. But you need a conversion tool that would not corrupt the PDF content.
So what do you do?
SOLUTION: I suggest you give Able2Extract PDF Converter a try and see if you like it or not. I ran a few simple conversion tests on this for-fee tool and I liked what I saw so far.
You can download a 7-day free trial version for your own testing.
The application has a neat and self-explanatory GUI. After you open your PDF document, you have to first select either All the pages in a document or just a selected Area to enable the conversion buttons on the right.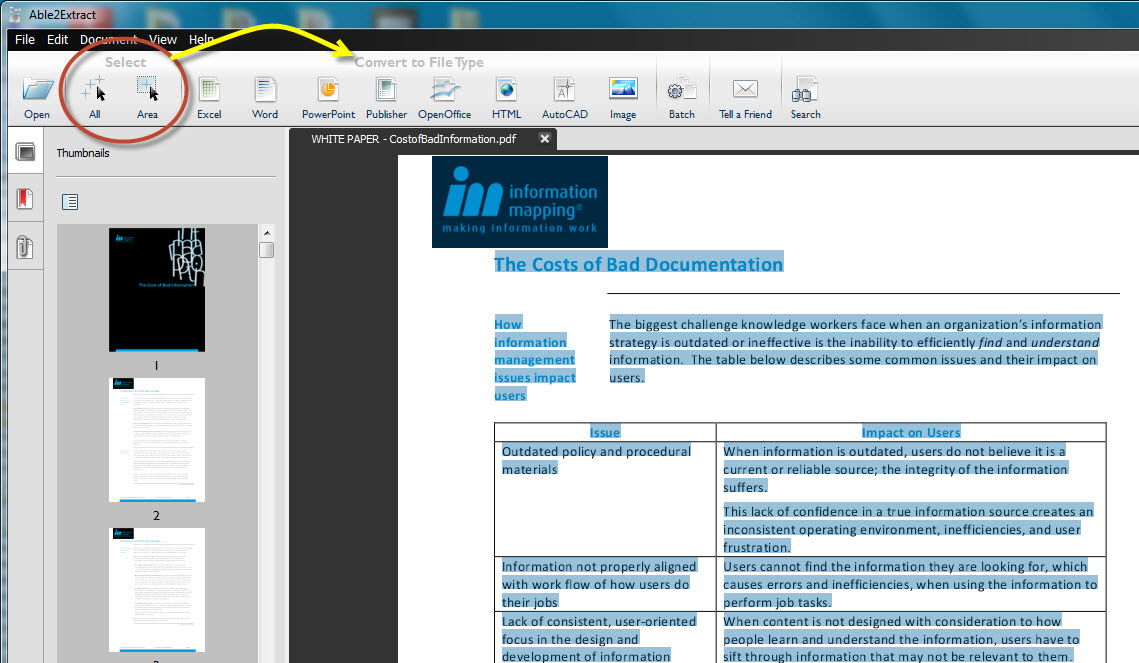 Here are my test results.
 1) Converting a long PDF file into MS Word format:
Here is the original PDF file. I selected all the pages in the document to enable conversion option buttons on the toolbar.
I clicked the MS Word button and here is the result:
The conversion was great except the ellipses. The Able2Extract conversion engine deleted the ellipses and eliminated the space in between the words. See the original PDF page below: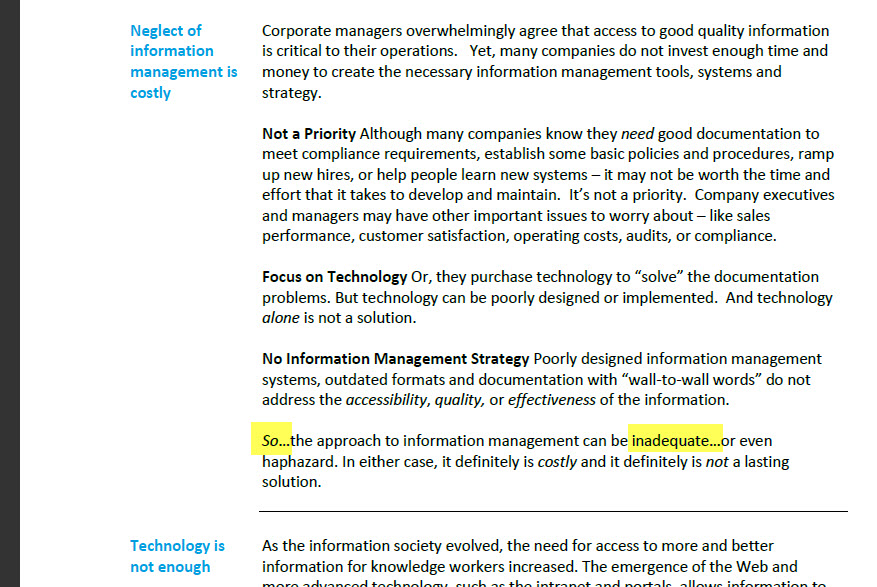 NOTE: The 7-day free version converts only 3-pages at a time.
2) Converting a complicated PDF page with graphics into MS Word format:
Here is a page with a more complex layout, complete with graphics and a sidebar: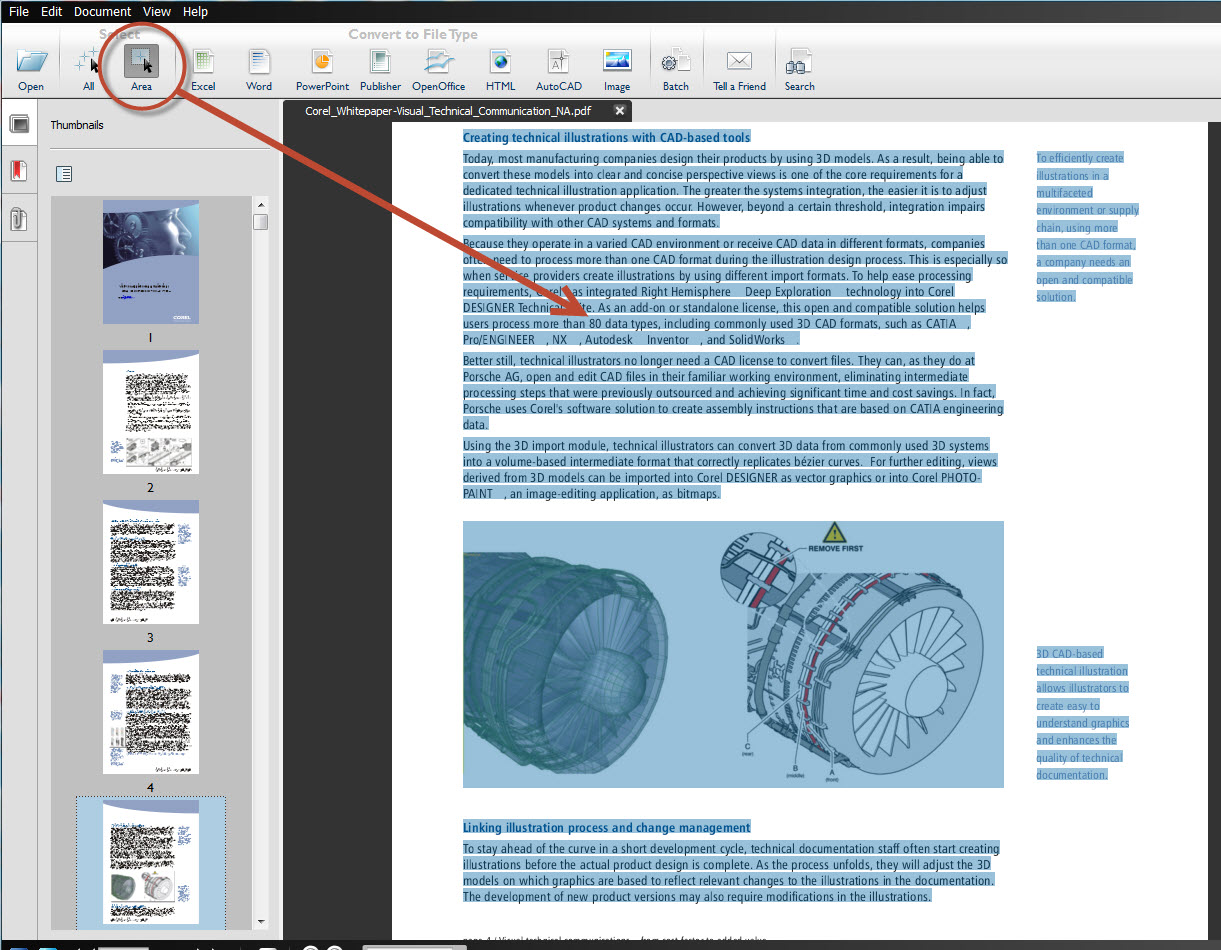 With my cursor, I dragged and selected the page content and then clicked on the MS Word conversion button. Here is the MS Word result: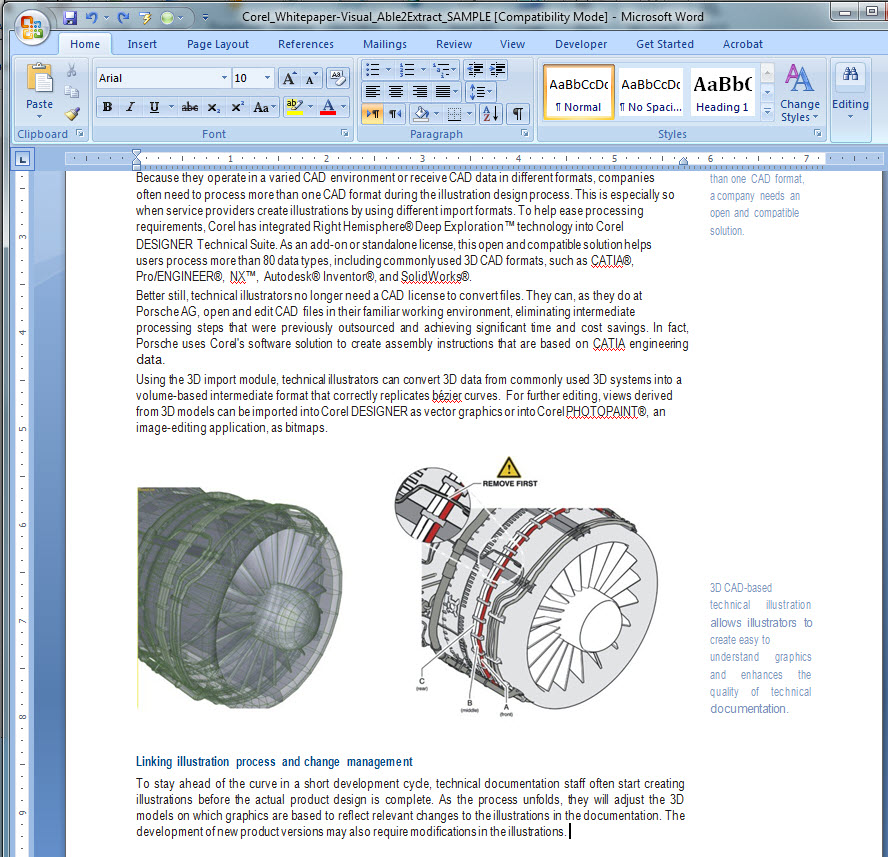 Able2Extract produced a text-editable (important) Word file while preserving every layout feature in the PDF original. The only thing that's not editable are the images. You cannot select the images and manipulate them like you normally can in an original MS Word document. But other than that, this is a pretty good result.
3) Converting two PDF tables into MS Excel format:
Lastly, I wanted to see how Able2Extract would perform if I fed a PDF table and asked to convert it into a MS Excel table.
Here is the original table, embedded inside a PDF page that contains body text as well: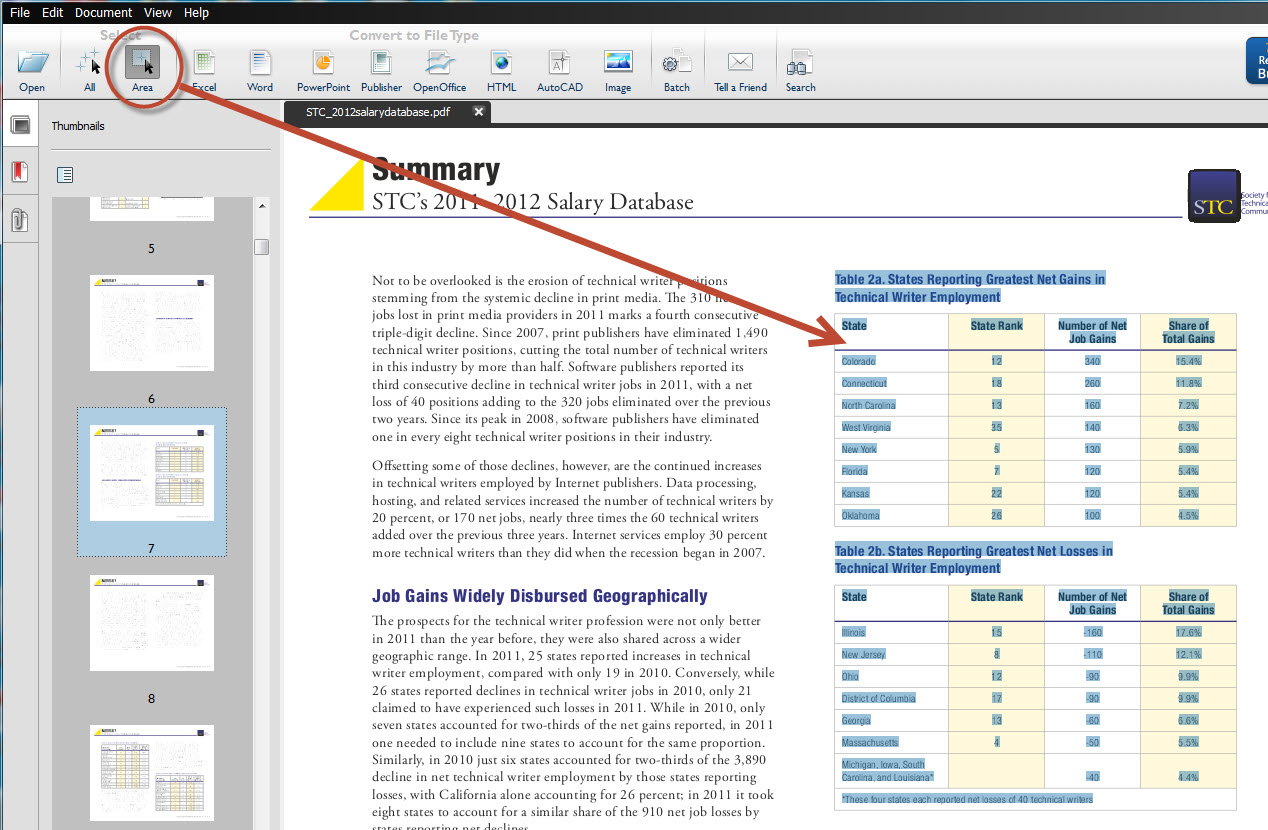 With my cursor, I dragged and selected the tables and then clicked on the MS Excel conversion button. A warning alerts to your options: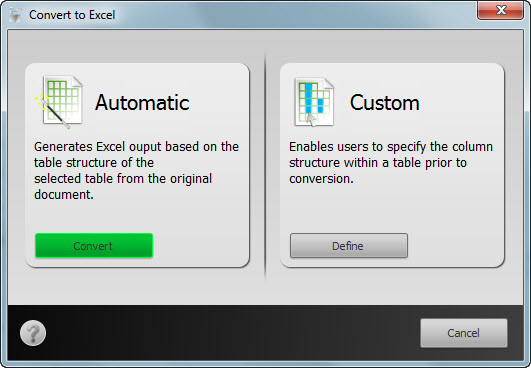 I clicked the Convert button and selected Automatic to keep it simple. Here is the MS Excel result: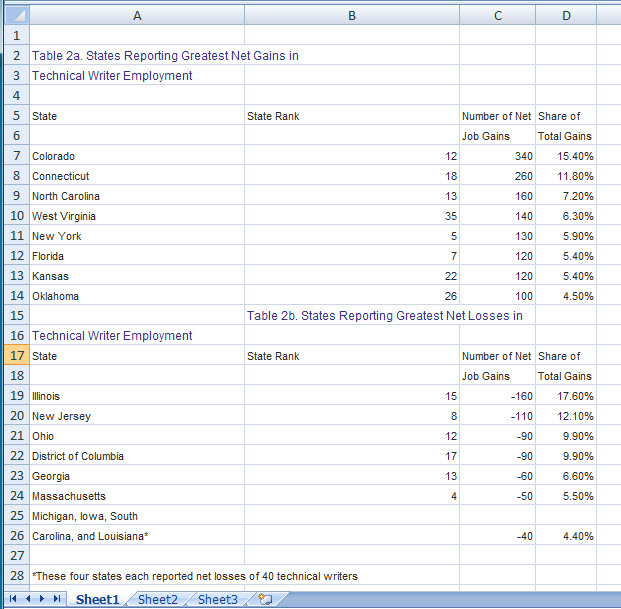 Pretty good, don't you think?
OVERALL: This is an impressive conversion application that I'd recommend. It's not perfect, but close. I'm sure if you're running a shop with a lot of legacy PDF files that need to be converted into other formats, this software will save your day.