The following two tabs change content below.
Latest posts by techwriter (see all)
© Ugur Akinci
Snagit offers some integration features with MS Word that makes it very easy to export and insert a captured image directly into a MS Word document.
Without such integration you need to complete the following steps to insert a captured image into a Word document:
Capture the image.
Save the image.
Insert or place it into the Word document.
With Snagit-Word integration, however, you can send the captured image directly into the Word document, saving you a step in the process. The downside of this method is, the captured image will not be saved on your machine and the next time you want to use the same image you either have to recapture it or copy and paste from the Word document.
Follow these steps:
Imagine we have a Word document (Document20.doc) of a Walt Whitman poem: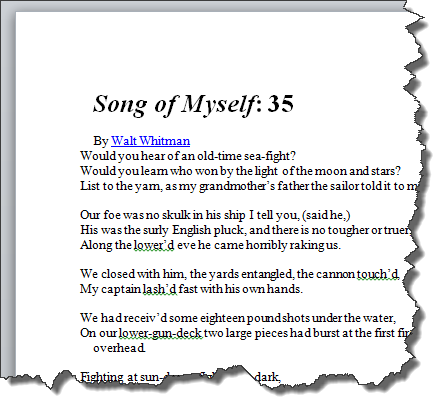 Let's say we'd like to insert an image of Walt Whitman to the top of this page.
1) Place your cursor where you'd like to insert the image. In our case, this would be the top of the page.
2) Find the image and capture it with Snagit: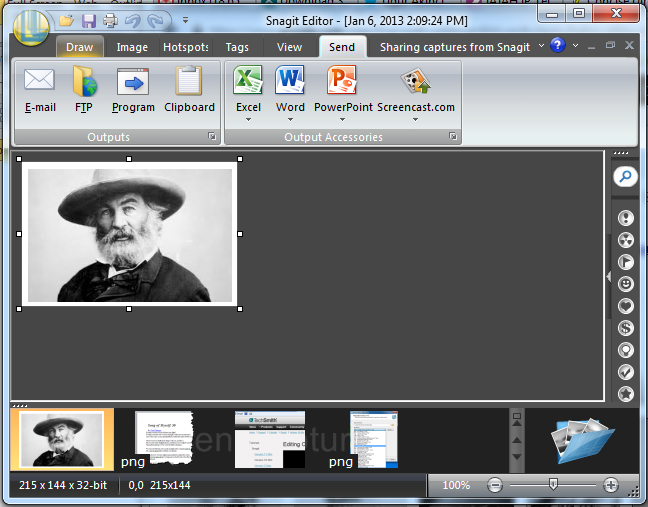 3) Click and select the SEND tab.
4) Click Word > Document20 and your image will be inserted instantly into the Word document, at exactly where your cursor is: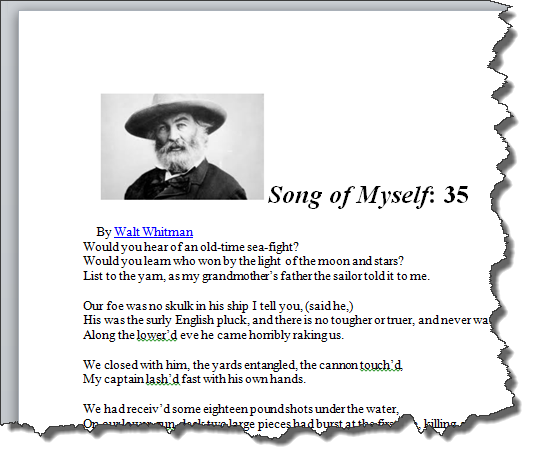 Mission accomplished.