The following two tabs change content below.
Latest posts by techwriter (see all)
© Ugur Akinci
PROBLEM: You have received a PDF document which really consists of a MS PowerPoint slide show, each slide converted into a PDF page. How can you convert this back to the original PowerPoint source file so that you can edit and change it the way your client wants you to do?
SOLUTION: This is a task perfect for Able2Extract, a nifty PDF conversion tool that works real well in situations like this.
Here is a test.
1) Open your PDF document in Able2Extract and click the All button on the toolbar to select all the pages of the document (47 pages in this case — click the image to enlarge it):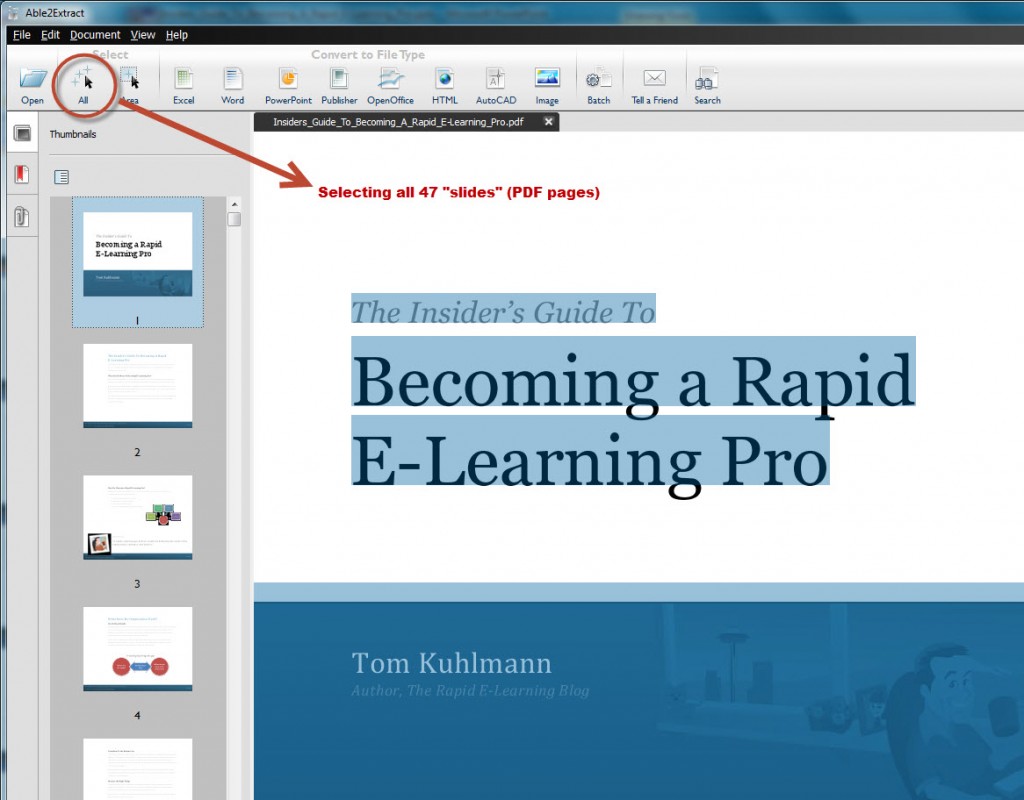 2) Then click the PowerPoint button on the tool bar and you're done!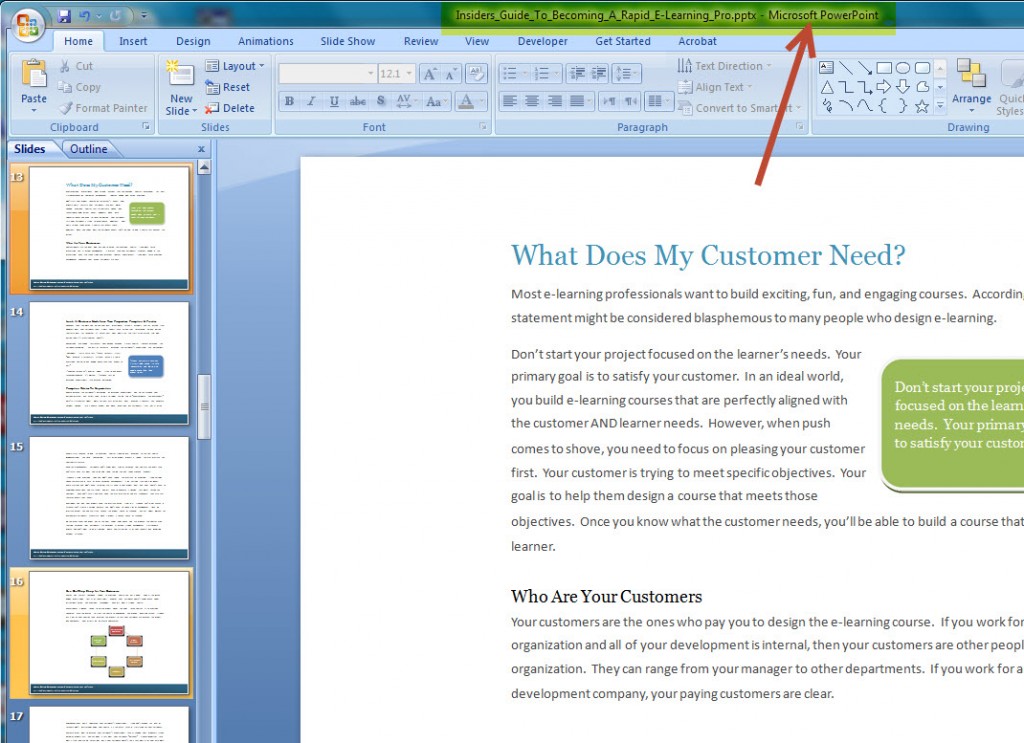 What you now have is a MS PowerPoint document with 47 slides. Fast, smooth, and easy!