The following two tabs change content below.
Latest posts by techwriter (see all)
Here is a short, clearly written, and important work on variation that should be read by all technical communicators who would like to understand the meaning of time-series data and how to interpret them: Understanding Variation: The Key to Managing Chaos
The author Donald J. Wheeler is a statistics professor, long-time SPC (Statistical Process Control) consultant to private sector, and a protege of the famous Deming — the genius responsible for all modern industrial manufacturing methods.
However, if the contents of this slim 140-page book concerned only the manufacturing process, perhaps there would not be any need for us technical writers to read it. But the book is about time-series data and the proper way to interpret them. Without such fundamental understanding of time-series data, we might be easily "lying with statistics" without ever being aware of it.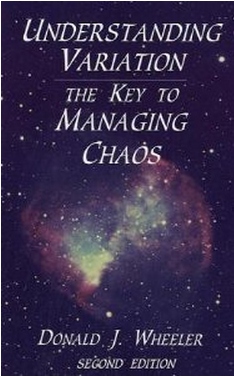 The book starts from simple concepts and everyday life observations and step by step introduces us to more complex concepts like Shewhart (XmR) Control Charts. Granted, all the information in this book is so "industry standard" these days that one can say that there is "nothing new" in this book. But what is new is Wheeler's smooth and clear way of teaching and illustrating some fairly complex statistical ideas like "noise" and "signal" without any cognitive traumas along the way.
If you hated statistics, try "Understanding Variation." You might end up with a renewed interest and love for the fascinating science of statistics and data interpretation.
Here are some gems from this thoroughly-illustrated fundamental work:
No comparison between two values can be global.
Management reports are full of limited comparisons.
Graphs make data more accessible to the human mind and do tables.
Numerical summaries of data may supplement graphs, but they can never replace them.
No data have meaning apart from their context.
The first mistake in interpreting data is to interpret noise as if it were a signal.
The second mistake in interpreting data is to fail to detect a signal when it is present.
Control charts strike a balance between these two mistakes.