The following two tabs change content below.
Latest posts by techwriter (see all)
© Ugur Akinci
Here is a source of great free forms for your personal or business use: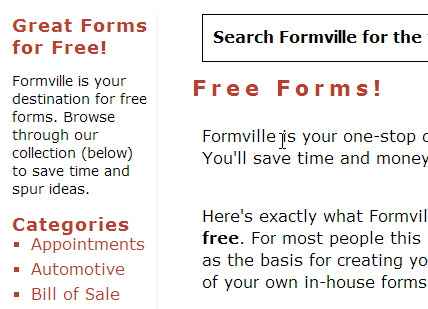 This site offers form under dozens of categories. The chances are they've got what you need:
Categories
So what's the catch? you may ask.
There is no catch, and then there is one 🙂
If you'd like to download the PDF file and PRINT these forms and then deliver by hand, snail mail, or fax, then there is no catch.
But if you'd like to download these forms as a MS Excel document, fill them online and email them, or edit them the way you want, then there is a fee of $7 per form.That's the fine-print to this otherwise free and great service.