The following two tabs change content below.
Latest posts by techwriter (see all)
© Ugur Akinci
A couple of days ago I found myself thinking: "Why can't we keep our new year resolutions?"
January is famous for infamous "resolutions" that are kept for a brief time and then forgotten.
My theory is, resolutions are forgotten because we do not arrive at them after meditating on what we really want over the long-run. A resolution is a short-term goal. But if we do not have a long-term goal to bracket it, a resolution runs out of fuel very quickly and turns cold.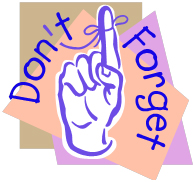 A reader of mine was just asking the other day in which direction she should go. Should she concentrate on copy writing? Technical writing? Article writing?
The options seemed to be endless until I learned that she wanted to work from home because she was disabled.
As an outside observer, I thought it would be easier for her to write about the whole topic of disabilities in general than (let's say) technology or some other topic for which she needed to do research. I thought the kind of authenticity and depth she could bring to the topic of disabilities would shine through and she would have an easier time establishing herself in that niche as a valuable contributor.
Sometimes we pick our resolutions and short-term goals as if pulling numbers out of a hat. We may be close to the retirement age but we might still be trying to break into the "Extreme Sports" niche. We may secretly be longing for a life of solitude and peace yet still try to make money by writing about internet poker tournaments, casinos, and Las Vegas.
We all need to define the adjective "natural" for us and keep that in the center of our resolutions. For example, I'm a geek. I really love technology and organizing content. I love applications like MS Word, MS Excel, and Adobe FrameMaker. If I now make a resolution about concentrating on Middle Eastern politics just because it's a hot news item these days, I know I won't be able to keep that resolution.
A little meditation on our inner self, the kind of person we really are when no one else is looking, and what we really want out of life, should help turn our resolutions into the kinds of gains and achievements that should stay with us for years to come.