The following two tabs change content below.
Latest posts by techwriter (see all)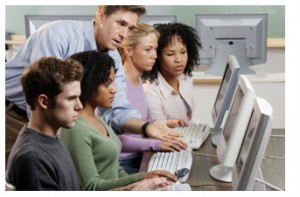 © Bob Bly
Don't get me wrong….

I am a big fan of content marketing — marketing based on dissemination of free information that is useful and interesting to prospects. 

I use content marketing all the time for myself and my clients … and have been doing so for over 3 decades. 

But, in an article from Target Marketing, Craig Fitzgerald writes: "Relevant, meaningful, authentic content is the key to inbound marketing. It's paramount to attracting customers to your brand and keeping them engaged."

Really? Content is "the" key? Not persuasion? Not copy? Not salesmanship? Not offers? Not benefits? 

Well, in some cases, maybe. But always? No way.

Content marketing is particularly effective in several situations:

1--Your sale depends on convincing prospects that you and your company are the top experts or authorities in your niche or technology. 

2–The prospect desires to become a more educated consumer of what you are selling. Example: I have copywriting clients who want to know more about copywriting so they can better judge the copy I and others write for them.

3–The prospect will be more successful if he has a deeper understanding of your product or service. Example: you offer search engine optimization (SEO) services and need to educate prospects so they appreciate what you are doing for them and why you are doing it.

But what Craig omits is that there are many marketing situations in which the prospect has no desire to learn more about what you do or how it works — and in which their trust in you is generated through vehicles other than content. 

For instance, a guy named JM at a firm called Z&Z is my CPA. 

They do no content marketing. Or if they do, they have made no effort to target it at me or even show it to me. I have never been on their web site.

And if they do produce content, I have no interest in it, wrong-headed as that stance may be. 

The reason? Accounting bores me to tears. I prefer to turn everything about my books and taxes over to a CPA whom I can trust — JM — and let him do his work with as little involvement on my part as possible. 

My trust in JM comes not from content he may have published … which I have never seen … but from the fact that I have known the owners of Z&Z for decades. 

And that they are visible in the local community. That visibility includes a charitable organization in which JM's partners and my late father were both active. 

So I have no interest in content about income tax preparation. And therefore, content marketing won't sell me your accounting services. 

Similarly, think of local businesses like your town pizza joint and neighborhood dry cleaner. 

No pizza parlor or dry cleaner I have ever dealt with publishes content on how to make a pizza or how to clean clothes. That's not what their customers would want. It's not how those products and services are sold. Content marketing is irrelevant. 

My problem with marketing experts like Craig who are evangelists for the flavor of the month (in this case content marketing) is that they think their favorite methodology can be applied with a broad brush to every business — which is not at all the case. 

This problem extends throughout the marketing community to every channel that is new, hip, and trendy — including content marketing, SEO, blogging, infographics, mobile, apps, and social media. 

The evangelists insist what they have is the next big thing … that it renders every other marketing method obsolete … and that everyone should be using it. 

Utter nonsense. 

They also act like they invented it — also utter nonsense, as I ran my first content marketing campaign in 1980 … and others were doing it decades before that. 

We just didn't call it content marketing. We called it "selling by giving away free information."

Sincerely, 

Bob Bly 
www.bly.com

P.S. I am busy at work on my new book which is — you guessed it — "The Content Marketing Handbook" for Racom Publishing. 

If you could send me samples of your content marketing campaigns with some results, I would be most grateful. E-mail me at rwbly@bly.com. If I use your material, you will get full credit, of course. 
(Reprinted with permission.)