The following two tabs change content below.
Latest posts by techwriter (see all)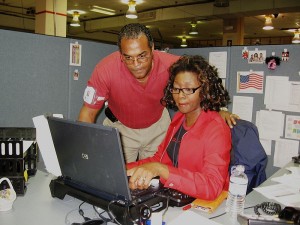 © Ugur Akinci
Writing specific, sharp niche articles that draw pictures in the imagination of your readers is the secret to success in article and blog writing.
You need to fine-tune your article copy towards a specific niche by using the modular writing technique.
Let's say you wrote an article on "How to find a job you like?" At this writing, 42 million people have searched Google for this key phrase. Obviously it's a hot topic and generates a lot of searches. However, this also means that there are also a lot of people offering advice on the same topic. Competition for eyeballs is high.
So, how can you cut through the competition? Simple: by creating one or more niches for yourself by trying out different variations on the same idea.
For example, how about "How to find a job you like as an actor?"
You can follow that with "How to find a job you like as a writer?" Then, perhaps "How to find a job you like as a cook?"
You can end up writing dozens of niche versions of the same article and post them on the Internet.
That way you'd get the benefit of the numbers: the more original articles you have out there posted, higher are the chances of your links getting clicked by willing visitors.
Secondly, with every article you'd also maximize your chances of showing up higher on the search results for those keywords because there would be comparatively fewer articles addressing the same specialized niche that you're addressing.
Magic of Modularization
But what's a good way to derive a series of niche-tunes articles from a basic template? The answer is: Modularization.
You write your article in easily identifiable sections, or "modules." Then you adapt the modules according to the specific needs of the niche in question.
Example 1 – "Job Interview" articles
For example, let's say somewhere in your article you're talking about the importance of "dressing well" for that all-important job interview.
If the article is written for stock brokers, it'd make sense to recommend them to dress in dark gray or blue suits; a no-neckline white blouse for women and a white dress shirt for men; a dark color necktie for men and perhaps a pearl necklace for women; etc.
If however the article is about actors, make sure they stay away from stogy three-piece suits. As long as they don not wear anything torn and smelly, it's okay to be casual and comfortable. Khakis and corduroys and even jeans are perfectly acceptable for actors heading for a job interview.
A freelance writer might select something in between – let's say, a slacks or a knee-high skirt and a dark color sports jacket, a clean pressed blue or white short/blouse, without a neck tie or pearl necklace. No perfume. Etc.
You get the idea? We are still writing how to dress up for an interview but the modular details are adapted for the specific niche in question. That's what we mean by "niche-tuning" an article.
Example 2 – "Organic Cooking" articles
Let's say you are writing an article on how to cook organically. Your article consists of the following "modules": Ingredients; Preparation; Serving.
You can easily generate a number of ethnic niche cooking articles from these modules by fine-tuning the contents: "Mediterranean Organic Cooking", "Chinese Organic Cooking", "Jewish Organic Cooking", "Cajun Organic Cooking", etc.
Ingredients: replace with those specific for Mediterranean, Chinese, Jewish, Russian, etc. cooking.
Preparation: replace with Mediterranean, Chinese, Jewish, Russian, etc. recipes.
Serving: replace with appropriate table design, plate and silverware suggestions for Mediterranean, Chinese, Jewish, Russian, etc. households.
What remains unchanged are all those sections about "why eat organic?", "nutritional values of fruits and vegetables", "what you should know about red meat, poultry and fish?" "10 Cooking Resources you should know", etc.