The following two tabs change content below.
Latest posts by techwriter (see all)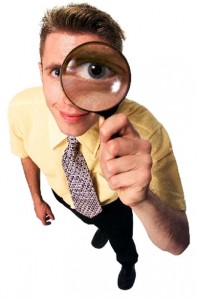 © Ugur Akinci
Writing about what you know best makes sense. Every writing teacher will advise you to write only about those topics that you care about and have studied well.
This writing method does not care which keywords are hot today. You write your articles and blog posts about what you know best; about what gets your blood hot and boiling, and you just simply don't care if the related keyword is hot or not.
You put all your energy and heart and everything you know into your articles and if you do that, people will take notice immediately since a majority of the articles posted out there on the Internet lack that.
Disadvantage
This method however also have a MAJOR DRAWBACK – if your interest revolves around an obscure or at least "not hot at this very minute" topic, you will not be discovered easily by the Internet search engines. You'll get relatively few readers and relatively few traffic.
However, as you keep writing about your most favorite topics, you'll generate a lot of content for your articles and blog posts.
The "keyword writer" would be struggling to find the exact words and proper facts to squeeze out yet another article on a hot-keyword topic that he feels nothing for in his heart. But you, on the other hand, would be breezing through several of articles in a row in your own field since not only you're charged up and love to write about that favorite topic but also already know a lot about it. Coming up with the facts and organizing them in interesting and surprising ways would not be difficult for you.
For example, you would probably have to pay me a lot to write anything about (let's say) International Labor Organization, a very important organization that I do not know much about. I usually do not think about ILO during the normal course of a typical day. Anything I write about ILO would probably be boring and no one would read it… or I'd have to spend so much time, money and effort to research some interesting ILO facts that the article I write at the end would have an unacceptable cost for me as a writer.
But on the other hand, ask me to write an article on films and movies, thrillers or film noir, and I can probably write two or three great articles within an hour. Real interest and real enthusiasm keeps the doors of imagination and inspiration wide open. Those are the kind of articles you want to write for wide circulation and high footer traffic.
Continue to write about what you love best while keeping in mind that sometimes you might have to wait for a while for positive returns if what you love to write about is not associated with hot keywords.