The following two tabs change content below.
Latest posts by techwriter (see all)
© Ugur Akinci
The future belongs to structured authoring but what to do with all that unstructured legacy FrameMaker files sitting on our hard-drives?
The obvious answer is of course start to convert them into structured FM documents.
If you have Adobe FrameMaker 12 it's not that hard a process either.
Here is a simple way to convert unstructured FM files into their structured cousins through using a CONVERSION TABLE.
Follow these steps:
1) Open your unstructured FrameMaker document.
2) Select Structure Tools > Generate Conversion Table from your main menu to display the Generate Conversion Table dialog box: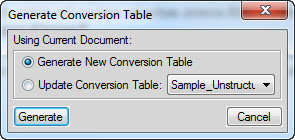 3) Select the Generate New Conversion Table option and click Generate. Your newly generated Conversion Table will look something like this: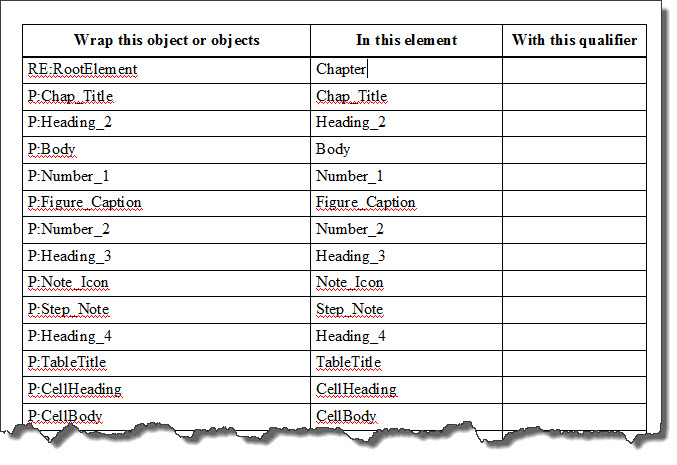 The table says the UNSTRUCTURED document object in Column 1 will be wrapped by the STRUCTURED elements listed in Column 2. The third column is for your notes only and si not used in the conversion process.
4) Save the Conversion Table by giving it an easy-to-remember name.
5) Select the open unstructured document again. Select StructureTools > Utilities >  Structure Current Document... from the main menu to display the Structure Current Document dialog box:

6) Select the correct Conversion Table Document from the drop-down list and click Add Structure and you will end up with a nicely structured new document. Save it under a new name: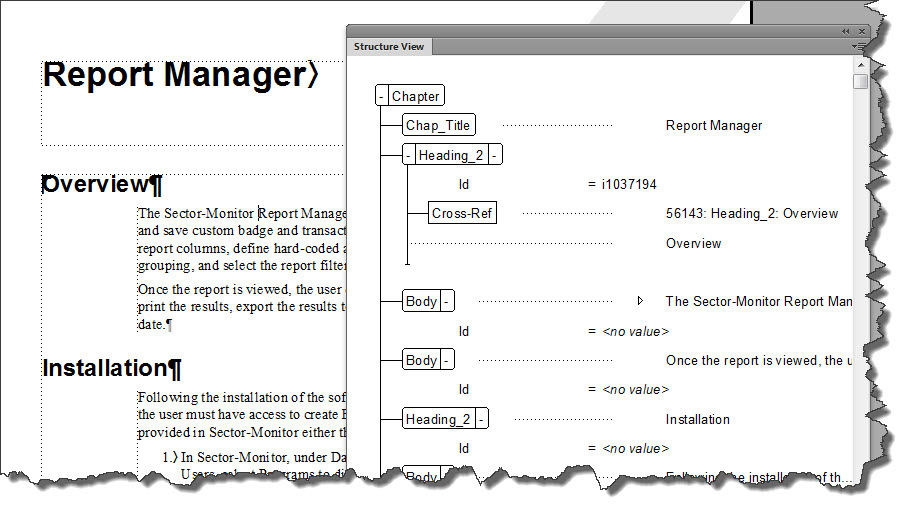 CAUTION: If you do not have a proper ROOT ELEMENT in the top row of your Conversion Table you may get the famous "NoName error". The Structure View will display a RED NoName element enveloping the whole structure and rendering it invalid.
For example this Conversion Table with no Root Element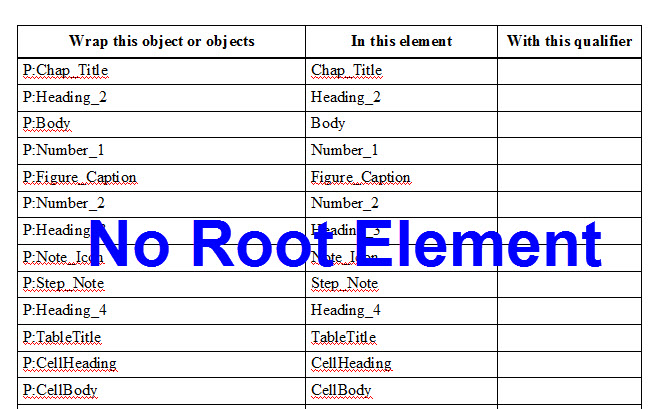 creates this INVALID structure (NoName element and red lines in the Structure View):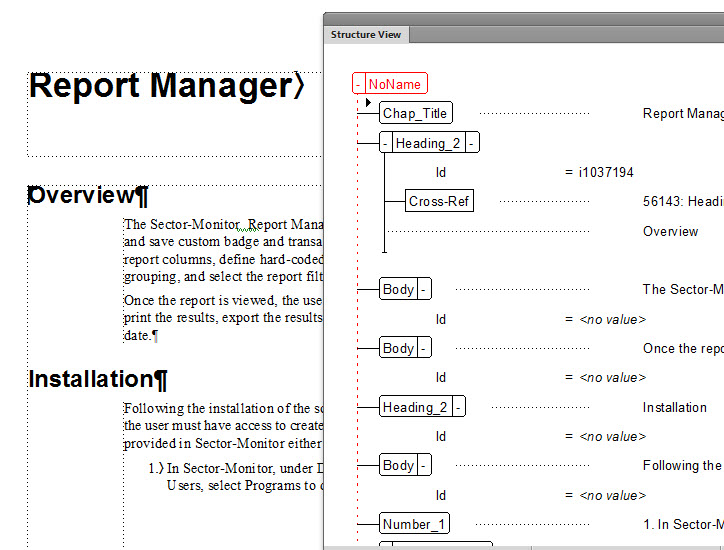 Fixing it is easy:
1) Insert a new row to the top of the Conversion Table.
2) Enter "RE:RootElement" to the first column and "Chapter" to the second column.
3) Save the Conversion Table. Run it on the Unstructured document as described in Step 5 above and this time you will have a valid structured document.