The following two tabs change content below.
Latest posts by techwriter (see all)
© Ugur Akinci
Much lip-service is paid to the savings realized through conversion of legacy documents to DITA format. But in general the evidence is either sparse or anecdotal.
Here is however some hard numbers made public recently during an Adobe-sponsored presentation by www.stilo.com/migrate.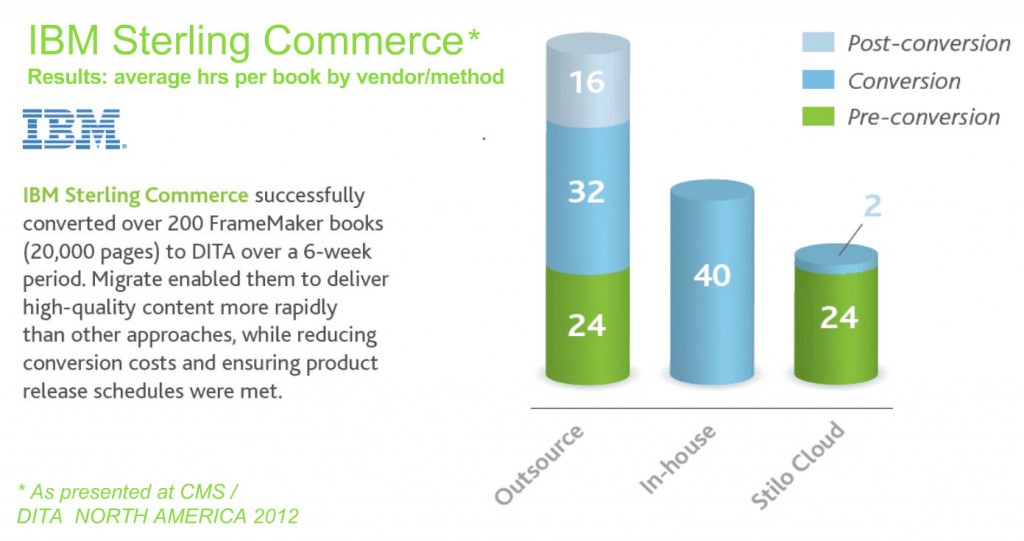 Even though these are numbers provided by one specific DITA vendor and probably cannot serve as a general guide to the exact number of hours per document saved during the conversion process, it is important to pay attention to the amount of PRE-CONVERSION work (the blue bar in the above chart) that needs to be done, whether one does it in-house or through an outside DITA vendor.
Stilo has kindly provided numbers for the monetary costs of such conversion as well: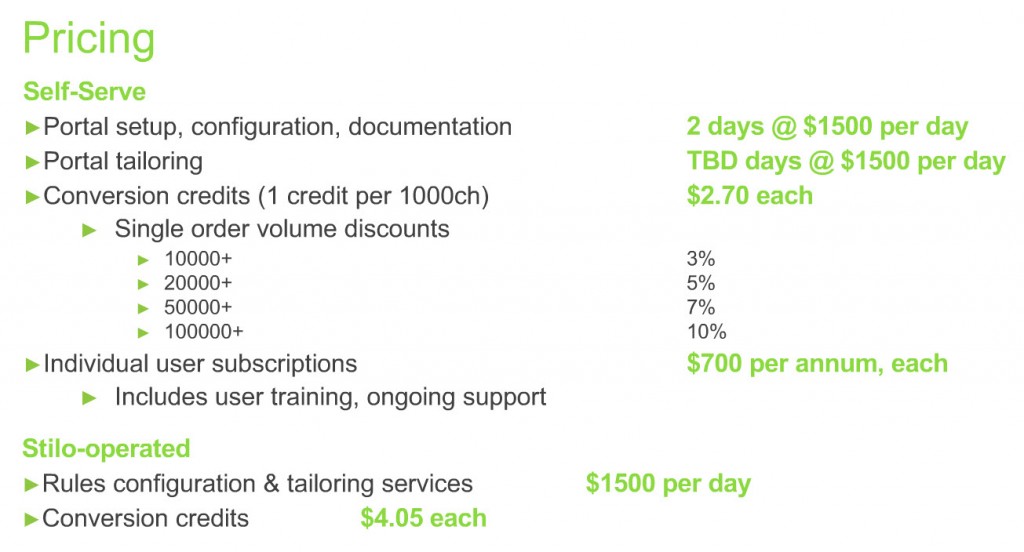 Let's remind that 1,000 characters is more or less one-page of documentation.
The above numbers can act as a rough guideline for technical documentation managers as to what kind of a budget one needs to have those old document silos converted into clean DATA by a qualified vendor like Stilo.