The following two tabs change content below.
Latest posts by techwriter (see all)
© Ugur Akinci
You have two separate MS Word documents.
You'd like to export the paragraph styles from one document (A) to another (B) since you like the styles of document A better.
How would you do it?
ANSWER: By using the style organizer.
Imagine you have these two Word documents:
(Click the images to enlarge them)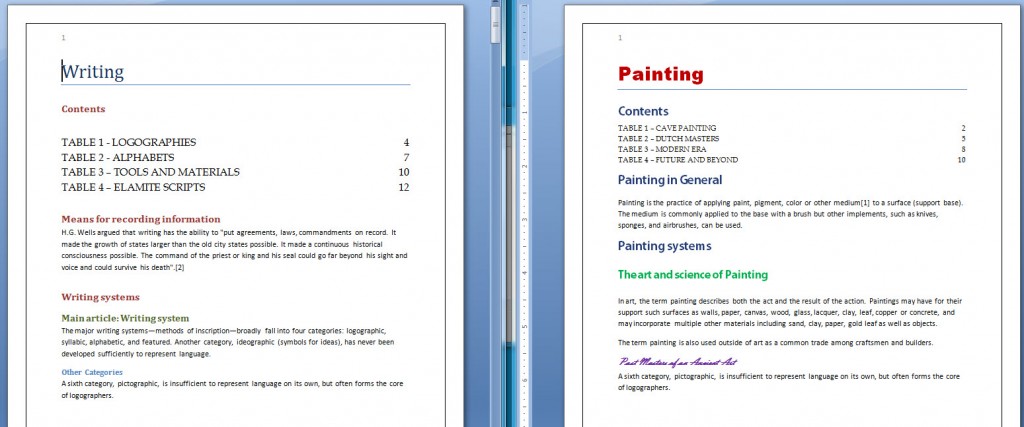 We would like the document on the left (WRITING — or "Document B") to look exactly like the one on the right (PAINTING — or "Document A").
In other words, we would like to export the paragraph styles of the PAINTING (A) document to the WRITING (B) document.
1) Select the WRITING document (or "Document B").
2) Click and select the Developer tag.
3) Click the Document Template icon to display the Templates and Add-Ins dialog box: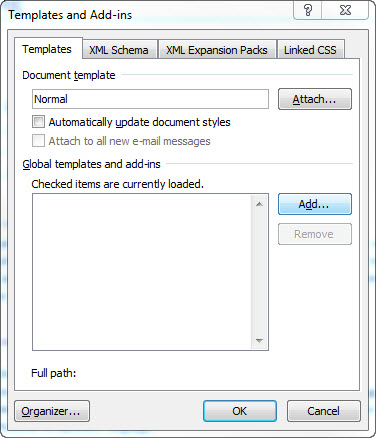 4) Click the Organizer button to display the Organizer dialog box: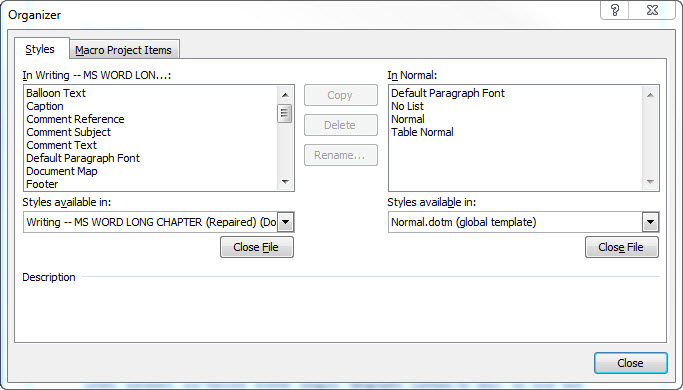 5) Click Close and close the Normal template.
6) Click Open, browse and find the PAINTING file to display its paragraph styles in the right pane: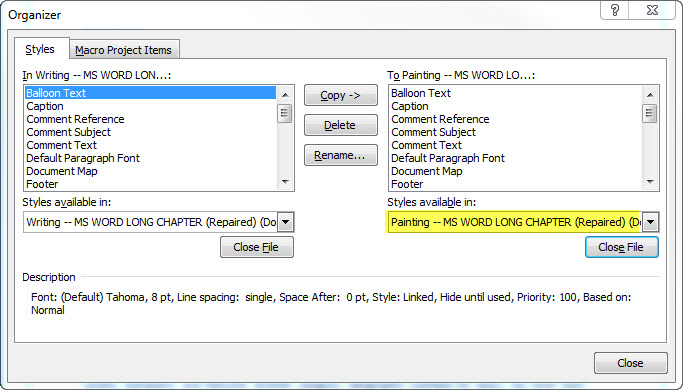 7) Select all the paragraph styles that you would like to export from the document on the RIGHT (Painting) to the document on the LEFT (Writing).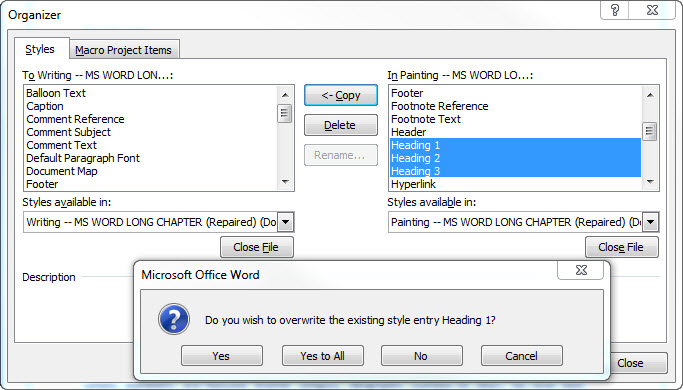 8) Click Copy. Word will ask you whether you'd like to replace the style with the same name in the Writing document. Say YES each time the Word prompts you with the warning because you would actually like the styles of one document (Painting) to replace the styles of the other (Writing).
9) After that, the two documents will look exactly the same as far as the styles are concerned since they would be sharing the same paragraph style definitions: