The following two tabs change content below.
Latest posts by techwriter (see all)
© Ugur Akinci
Adobe FrameMaker 12 works great as a native MS HTML (CHM) file (User Assistance file) publisher.
I already tested it with a single as well as multiple (book) files. It performed flawlessly publishing MS HTML, Web Help, and Responsive HTML5 Layout files out of a single set of FM12 source files. This is one-click single-sourcing at its best.
However, since in real life I deal with not only a few files but huge projects that involve dozens of files, I wondered if FM12 would hold up if I fed a big project to its HTML engine.
Here are the system characteristics and FrameMaker book file properties that I've used for my "load test":
OS: Windows 7
RAM: 16 Megs
Processor: Core i7
No of individual chapter files in the book file: 82
Total size of the FM12 book document: 35 Megs (over 1,500 8.5" x 11" printed pages)
Number of images in the FM12 book document: About 1,000
Approximate number of links in the book: Close to 2,000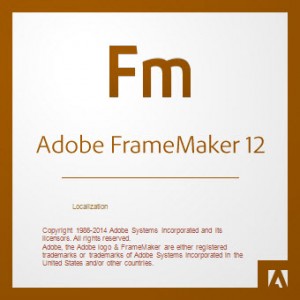 The RESULT:
FrameMaker executed flawlessly. It created a great MS HTML help file with all the links and images intact.  Using the same book file, I created a similar help file in the past by exporting the FM files first into RoboHelp 11 and then generating the help file from RH but a number of links did not survive the switch-over.
This method, by contrast, preserved every link and image as they really are in the original FM files.
SHORTCOMINGS:
This method, however, has two shortcomings.
It does not generate a GLOSSARY. RoboHelp does.
It does not create any Map IDs. RoboHelp does that too. I am currently investigating how I can add on the map IDs manually to a FM-generated HTML help file.
With those two warnings, I'd say go ahead and give FM12 a try to publish your next MS HTML help file, even if your book project is thousands of pages long. FM12 carries the load very well.
SCREENSHOTS?
I wish I could share my screenshots with you but I cannot since the project on which I performed the load test is confidential and proprietary. Sorry about that. But trust my words: FM12 did not even flinch when I fed into it 82 files 32 Megs in total size and with over 1,000 images.