The following two tabs change content below.
Latest posts by techwriter (see all)
© Ugur Akinci
Did you know that you can create MP4 videos directly from MS PowerPoint 2013 without the need of a video converter?
Here are the very simple steps to follow:
1) Create your MS PowerPoint 2013 project: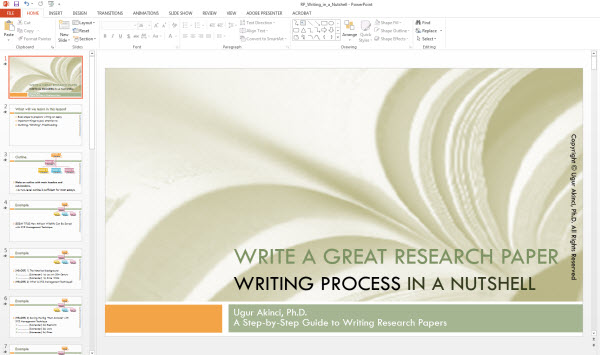 2) Select File > Export to display the export options screen.
3) Click Create a Video in the middle pane: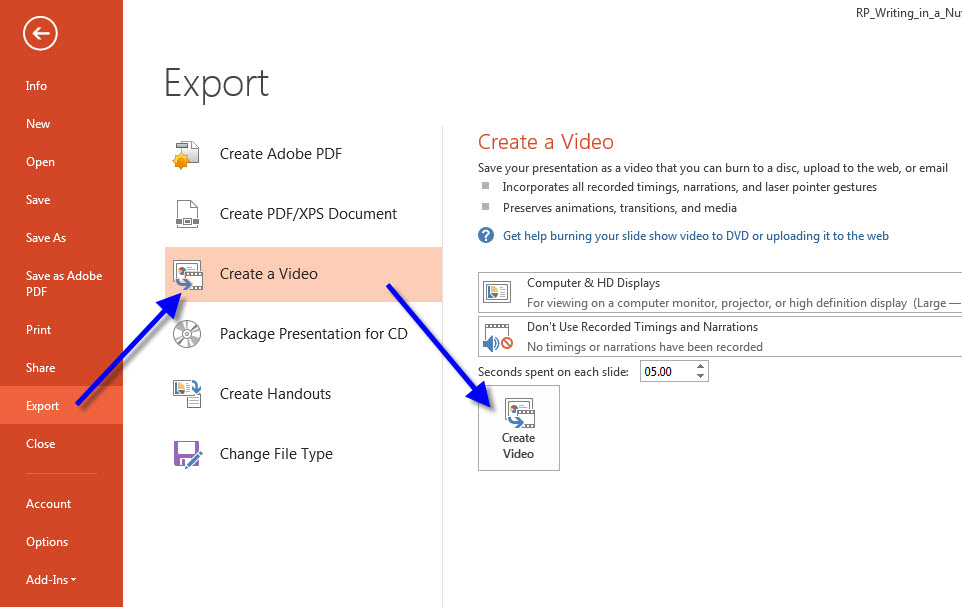 4) Click Create a Video button in the right pane to display the browser window.
5) Select a location to save your video. Click Save and you'll be done.
Enjoy your easily create MP4 video!