The following two tabs change content below.
Latest posts by techwriter (see all)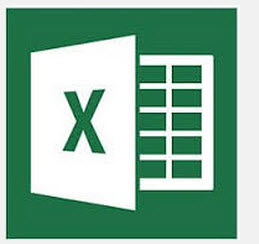 By A. Honey
Office Excel 2010 is a very popular and useful program came with Office 2010 suite. It allows its users to create spreadsheets and do much more things than its earlier versions. However, it has been noted that Excel 2010 crashes while exiting the program, and on runtime period as well. Some users also claimed that Excel 2010 was crashed after they upgraded it from Microsoft Excel 2003. Here are some steps to prevent the program from being crashed.
1. Disable a Registry Key for LoadBehavior
2. Fix the System Registry
3. Reapply the Service Pack and Reinstall the Program
4. Disable Malfunctioning Add-Ins
Disable a Registry Key for LoadBehavior
Those who are encountering Microsoft Excel 2010 crash problem after they upgraded from Excel 2003 should perform this step. Be careful while modifying the registry. Any incorrect step may lead to system instability.
1. Click Start | Run.
2. Type RegEdit and press ENTER.
3. Expand this hive: HKEY_LOCAL_MACHINE\SOFTWARE\Microsoft\Office\Excel\Addins
4. Double click a key named LoadBehavior to modify its value.
5. Type 0 by removing the existing value 3 and press ENTER.
6. Restart Microsoft Excel 2010.
Fix the System Registry
Due to invalid or improper entries in the system registry, Excel 2010 may crash. It's a well known thing that if a program retrieves incorrect information from the registry, an error occurs or the program crashes.
Reapply the Service Pack and Reinstall the Program
Another cause for Microsoft Excel 2010 crash is the corrupted installation of the Service Pack or of the program itself.
To reapply the service pack, run the setup program and follow the on screen instructions. To reinstall the whole program, follow these:
1. Click Start | Control Panel.
2. For Windows XP, double click Add or Remove Programs. For Windows Vista/ 7, click Programs | Uninstall a Program.
3. Select Microsoft Office 2010 from the list of installed programs.
4. Click Uninstall button.
5. No need to uninstall any other programs in the office suite except Excel. So, click Change or Remove Programs.
6. Follow the on screen instructions, and only uninstall Microsoft Excel.
7. Re-run the setup program to install the program again.
Disable Malfunctioning Add-Ins
There is a possibility of crashing Excel 2010 by third party add-ins. Suppose, if you had installed an add-in through a program (say, a PDF creating program), and it's not compatible with Excel.
To disable the malfunctioning add-ins follow these steps:
1. Open Excel.
2. Click the Office logo.
3. Click Excel Options.
4. Click Add-Ins tab in the Excel Options dialog.
5. Disable the newly installed third-party add-ins, if installed.
6. Click OK.
7. Restart the program for the changes to take effects.
The above guidelines allow you to take measures to fix [http://www.reginout.com/lp1]Excel 2010 Crashes and keep your Windows properly maintained. Prevention is the best cure.
To fix Hidden Errors in Windows Registry Now use this globally recognized Intel Software Partner utility here: Excel 2010 Crash Fix.