The following two tabs change content below.
Latest posts by techwriter (see all)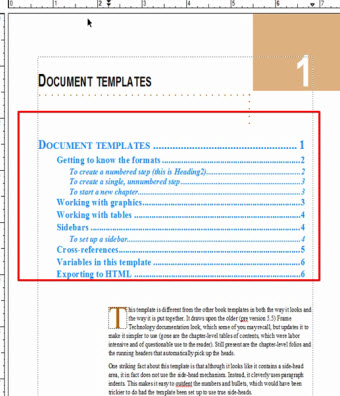 © Ugur Akinci
Adobe FrameMaker 2015 has been released this month (June 2015) and I'm really pleased with some of the new features they packed into this new version.
My most favorite new feature is mini-TOC which I know I'll be using during my daily work. I'm grateful for it.
No one has any idea about the untold hours I've spent in the past constructing these chapter-specific mini-TOCs.
Such mini-TOCs are a must when you have chapters in a book as long as mini-books. When you have a 100-page long chapter, for example, with 20 or 30 sections in it, to have a TOC in the beginning of the chapter is a really user-friendly feature.
But until now the only way to construct such a mini-TOC was to cross-reference each and every section heading and section page number by using a table, a user-define mini-TOC paragraph tag created just for that purpose, and generating each link one by one – a very time-consuming affair.
But in FrameMaker 2015 you can create such mini-TOCs automatically and update and maintain them automatically as well.
Well done Adobe!