The following two tabs change content below.
Latest posts by techwriter (see all)
© Ugur Akinci
Whether you like the results of the 2016 U.S. Presidential elections, there is no denying that the way New York Times analyzed the results is nothing short of masterful.
I'm especially impressed by the way NYT summarized the VOTE SHIFT OVER TIME data in a series of simple and but very effective infographs.
The design of these graphs are so clever only a simple legend is enough to explain what these master charts mean:

Here is the first infograph:

Look at how many levels of information this seemingly simple graph conveys in only two dimensions:
Party affiliation (Blue / Pink)
Degree of partisan support (Horizontal axis)
Different voter groups (the two different arrow lines)
The time range (Starts at '04 and ends in '16)
The trend over time (the shape of the arrow line itself, meandering, back and forth motion of voters changing their minds)
Here are three more in this series: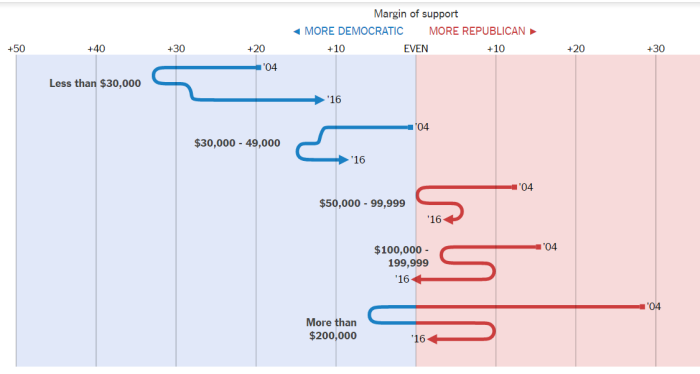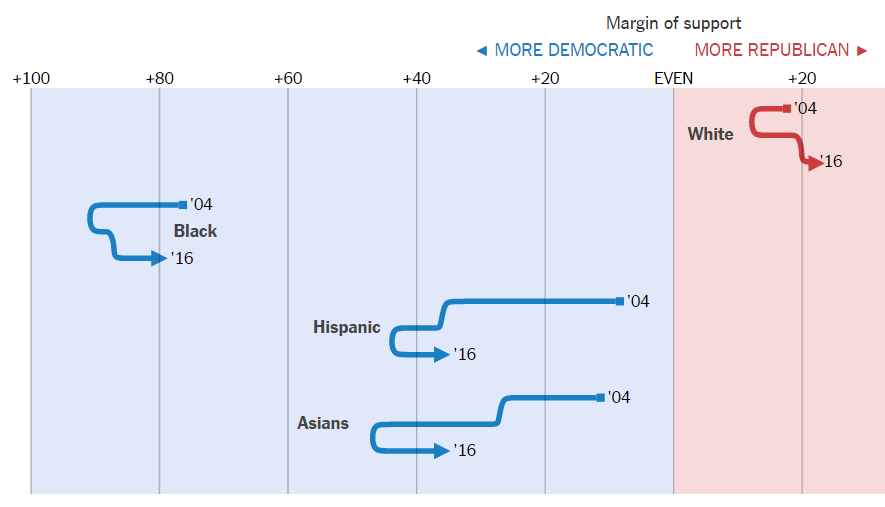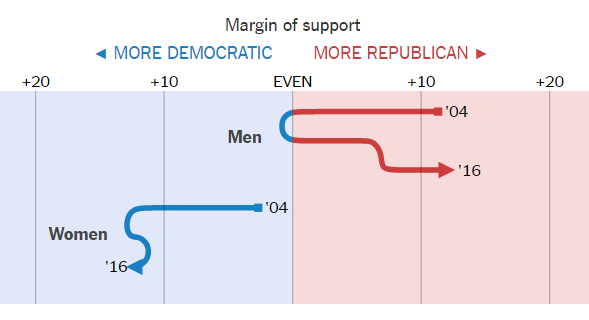 Well done New York Times! This is an inspiration to us all technical communicators. Bravo!
SOURCE: http://www.nytimes.com/interactive/2016/11/08/us/elections/exit-poll-analysis.html