The following two tabs change content below.
Latest posts by techwriter (see all)
© Ugur Akinci
McDonald's serves food to 68 million customers every day through 36,000 stores in 120 countries. Which means the typo you see in the title photo is viewed by millions of English-speaking customers every day.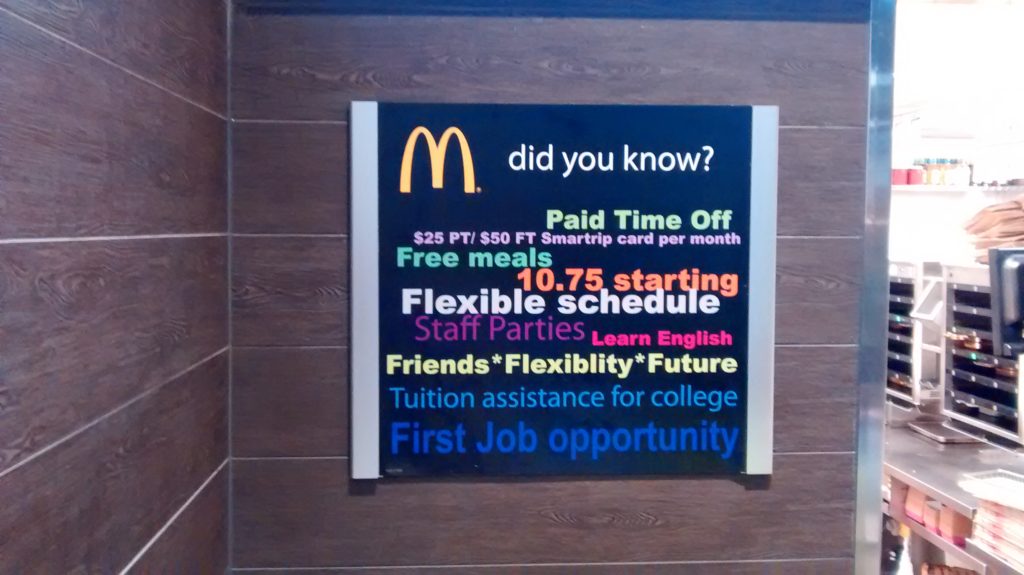 The first time I discovered the typo it must have been in January of this year (2017). I just could not believe that, despite hundreds and perhaps even thousands of writers, editors and content specialists that McDonald's employs, the spelling error could not be detected.
Why am I reporting this?
Not to gloat. Definitely not. Even though it's astonishing to have such a typo slip through in this day and age of sophisticated spellcheckers, just to focus on the typo would be cheap indeed.
The larger point I'd like to make is this: no matter how advanced the technology gets, and no matter what kind of advanced project management techniques we implement, there still is no substitute for the attention and care of a single individual. Individuals will still matter in the AI Republic. If it were otherwise, a machine or an app would have caught this typo a long time ago, before the multi-color sign hit all McDonald's stores across the land.
Leadership of One will always be paramount. The take-charge ownership of an individual who cares for quality will always create that winning edge in a world where the competition for product and service differentiation gets hotter by the day. This sign is Exhibit A of what happens when such individuals are not around.
P.S. I personally talked to managers at three different McDonald's stores about this embarrassing mishap. All of them kindly took a note and assured me that they would relay the info back to the corporate. And I'm still waiting for the sign to change…
P.P.S. I highly recommend McDonald's coffee. It's neither weak and watery nor too strong and bitter. Just right.