The following two tabs change content below.
Latest posts by techwriter (see all)
© Ugur Akinci
Did you know that you can transform all your ordered or unordered lists into good looking infographics, thanks to MS Word's SMART ART graphics?
If you are sick and tired of good'old traditional lists, try the SMART ART way.
Here is an example.
Let's say you have the following list:
---
EVOLUTION OF WESTERN DEMOCRACIES
1215 – Magna Carta
1381 – Peasants' Rebellion
1776 – Declaration of U.S. Independence
1789 – French Revolution
1848 – 70 – Unification of Italy
(1) Select the UPWARD ARROW graphic from INSERT > SMART ART: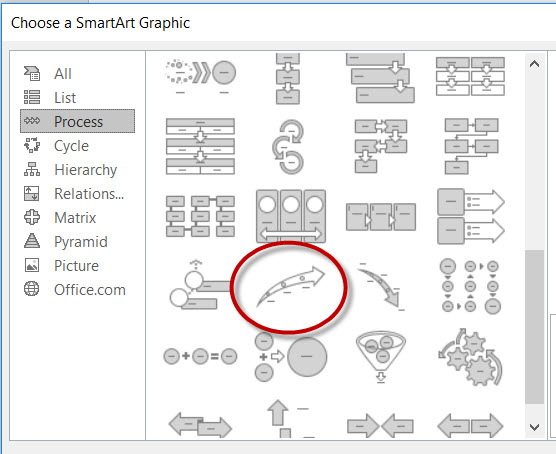 (2) Select the graphics and then click OK to insert it into your Word document: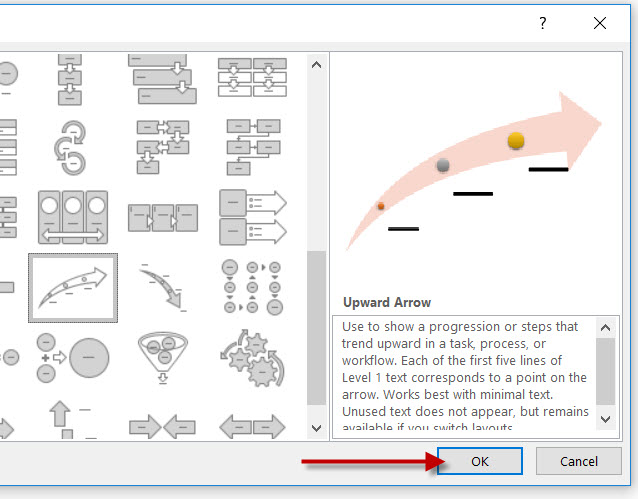 (3) Once the graphic is in your Word document, click the LEFT ARROW to display the TEXT LIST: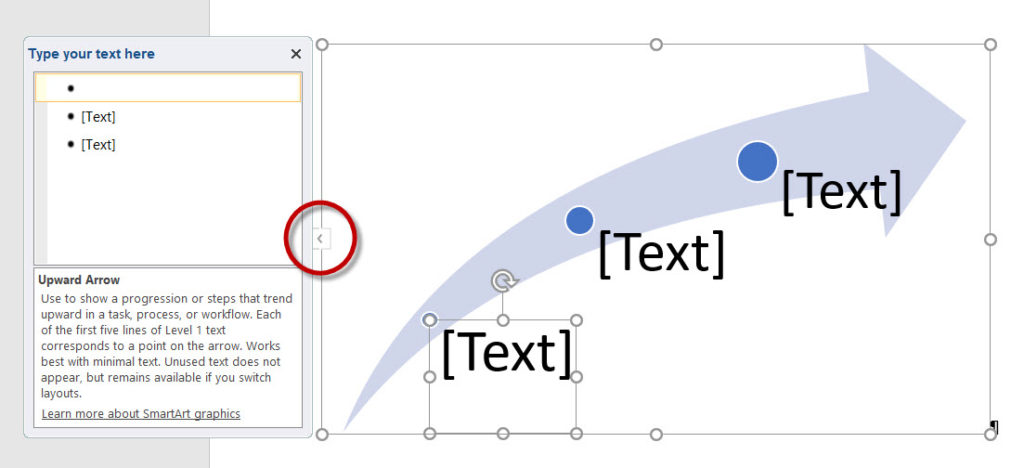 (4) Cut your LIST. PASTE it into the TEXT BOX: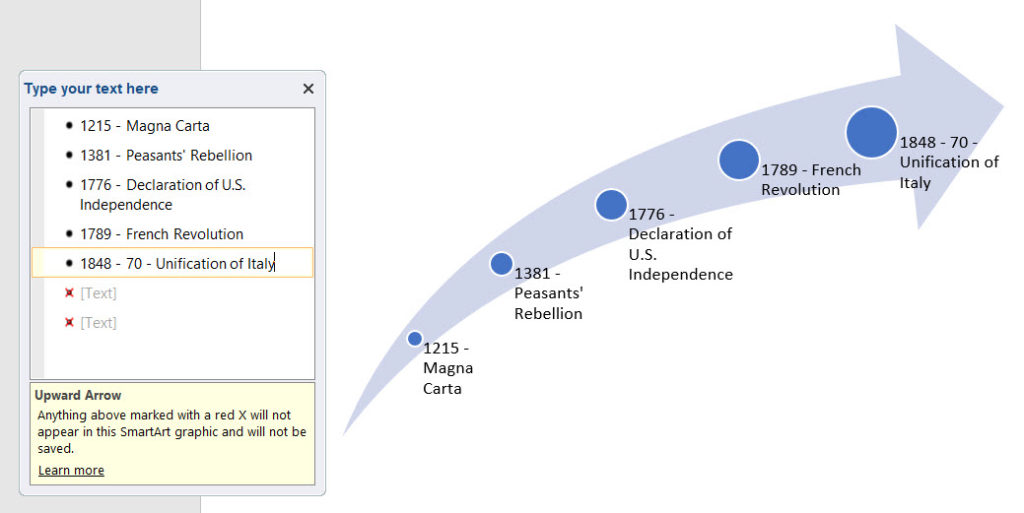 (5) Select any color palette you like: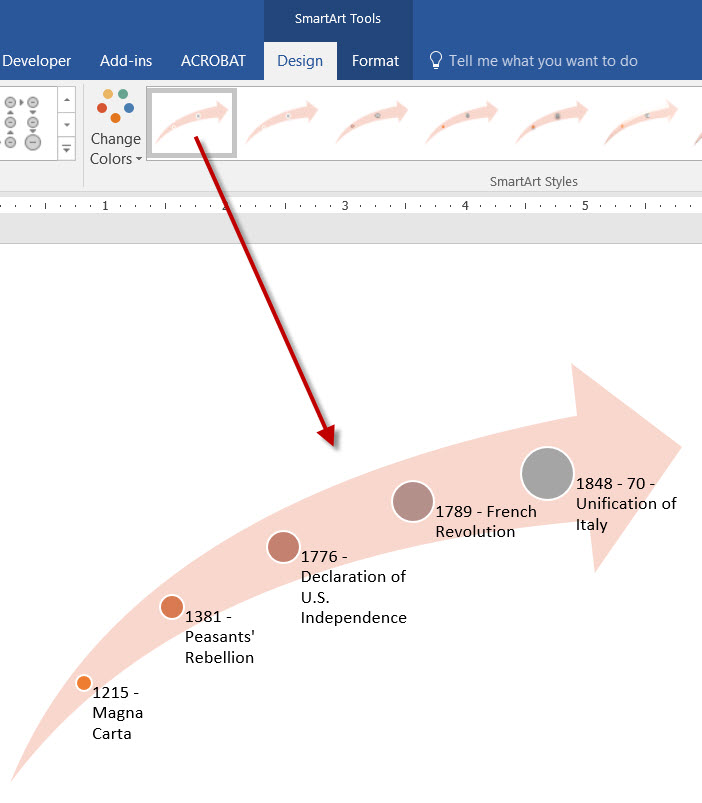 (6) Right click the graphic and select INSERT CAPTION to insert "EVOLUTION OF WESTERN DEMOCRACIES":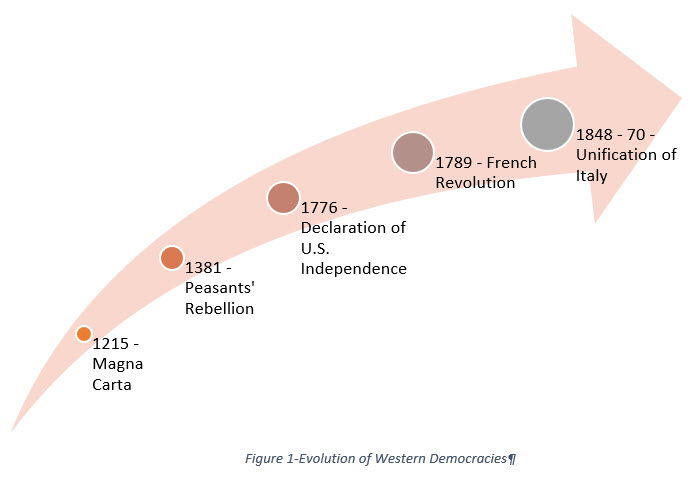 And you've got yourself a nice infographics with a figure caption.
EXERCISE:
Try the same with the following list and by using INSERT > SMART ART > BASIC PYRAMID:
Hierarchy of Human Values:
Honesty
Integrity
Veracity
Industry
Fortitude