The following two tabs change content below.
Latest posts by techwriter (see all)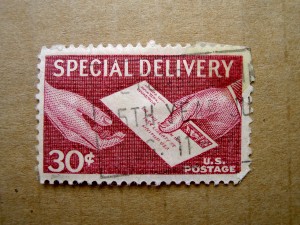 © Ugur Akinci
Don't underestimate the power of a well-written cover letter. Here are some points and suggestions to help you write an effective cover letter.
PRELIMINARY POINTS:
A cover letter should be a SINGLE page. Don't write a two- or three-page cover letter. If you can't say "I want to apply for job X" in just one page, what do you think that would say for your communication skills?
A cover letter's MAIN GOAL is to get that INTERVIEW APPOINTMENT, not to tell your life story. Never forget that.
Always SPELLCHECK and PROOFREAD your letter before sending it out. There is NO EXCUSE for sending out a cover letter with misspelled words and grammar errors.
PARTS of a Cover Letter
A cover letter has 4 parts: 1) Header, 2) Opening. 3) Qualifications. 4) Closing.
1) HEADER:
FROM field: Your name, address, contact info… followed by:
TO field: the name, address of the company in question. Use the name of the manager or contact person, if you know it. Otherwise, just the company name, with or without the department name, should be just fine.
***** For example:
FROM: Ugur Akinci
123 Main Street
New York, NY 1001
TO: Sheila Smith
Director, Corporate Communications
Tech Com Partners, Inc.
Miami, FL 33122
2) OPENING:
Use the name of the manager or contact person, if you know it. Otherwise, you can start with "Dear Sir or Madam," or "Dear Human Resources Manager" or "Dear Recruitment Manager" or something appropriate like that.
In the FIRST SENTENCE answer two questions immediately:
a) WHY are you applying? That is, WHICH POSITION are you applying for?
b) HOW did you learn about the advertised position? Say WHEN and WHERE, if possible. A company may run multiple job ads and it helps the recruitment manager to know which ad you're exactly responding to.
***** For example:
"Dear Hiring Manager,
I'd like to apply for the Technical Writer position that you've advertised for in the Sunday Feb 22 edition of the New York Times."
3) QUALIFICATIONS:
In the next paragraph or two, immediately communicate your reasons for believing you're the best candidate for the position in question. In doing that, try to address the REQUIREMENTS mentioned in the job advertisement.
Here is the CRITICAL part: it is rare for a candidate to meet EVERY requirement mentioned in the ad. Nobody's perfect. Everybody will be deficient in one aspect or another. You try to put your best foot forward by emphasizing the requirements that you meet. But don't go overboard by listing the requirements that you do NOT meet either. Don't call undue attention to your deficiencies at this stage.
Remember, never lie when listing your qualifications. You have to be truthful all the time.
But your goal is to get that INTERVIEW. If you divulge too many negatives that were not asked for in order to be exhaustive, you may not get that interview at all. So you have to strike a delicate balance in your cover letter between being TRUTHFUL and RELEVANT, on the one hand, and BRIEF and PRUDENT, on the other.
Other points: do not discuss any MONEY or SALARY matters at this stage. Do not discuss any special issues like whether you'd like to travel on business or not, your overtime requirements, moving expenses (if any), etc. All those can be discussed and settled during the interview.
Also: try to communicate how exactly you can help the company do its job better and raise its ROI (Return On Investment).
***** For example:
"With my 8 years of experience in single-sourcing and XML-based authoring I believe I'm the right choice to complement your technical communication team.
In my previous company, I cut down document review cycle time by 23% thanks to the "wiki review" method I've developed. I'm looking forward to contribute to your department's bottom line by applying the set of document development and design skills I've developed over the last 16 years. Please see the resume enclosed with this letter for more detailes on my professional background."
4) CLOSING:
End your letter quickly, but not abruptly, with a note of courtesy.
***** For example:
"Please let me know if you have any questions and I'd be happy to answer them for you.
I'm looking forward to the opportunity to discuss your documentation needs with you in the near future.
Sincerely,
Ugur Akinci
Sr. Technical Communicator
<Phone Number>
<e-mail address>"
FOLLOWING UP: You can also mention that you'll follow up shortly on the letter. If you say that, make sure you do follow up within 5 days or a week to prove that when you say you're going to do something you actually do it. That always creates a positive impression on a manager.
However, refrain from calling the manager ten times a week and asking the status of your application. That's not a follow-up. That's harassment.
LAST QUESTION: If you are emailing your cover letter, should you attach your Resume to your cover letter or include it in the body of the email? I'd do BOTH. That way if the manager is too busy to click and open the attachment, your resume would be right there, following your cover letter inside the e-mail.
Good luck!
Resource: