The following two tabs change content below.
Latest posts by techwriter (see all)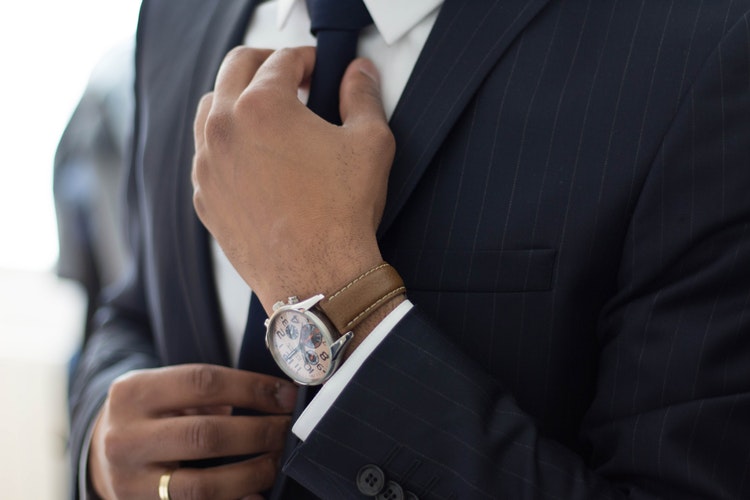 © Ugur Akinci
I'd rather write for free than for a few bucks and I will explain why.
There are too many freelance job sites out there, offering one embarrassingly low-rate "assignment" after another and sure enough, a number of writers are jumping on them!
The result is a never-ending race to the bottom… creating a lose-lose situation for everybody.
The writer loses for obvious reasons — you cannot do a quality job with love in your heart when you are writing 10 blog articles for $50 (a true offer). $5 per 300-to-400 word blog post!? She will end up cannibalizing something she'd written earlier (goodbye originality and freshness!), writing something mindless in order to write super quick, or she will get disgusted and quit writing all together and go learn something else.
The customer will lose also when he is delivered an inferior product which is dead-on-arrival, with zero research and no originality, that no one would care to read and get excited about, and something that is possibly plagiarized from some other existing work. It happens all the time.
When writing becomes a commodity, mass-produced at the lowest possible cost, writing becomes a page-filler, space decoration, and alienates the readers. It becomes a self-negating endeavor.  That's not an outcome that either the writers or the clients should be looking forward to since it makes as much sense as a guy shooting himself in the head because he has a headache.
A reader complained that it's tough for a beginner writer to find lucrative assignments out there and that's why he was tempted to accept these cheap job offers.
He is correct about his first observation.
But guess what?
To break into any field has always been tough. It's nothing new.
I'm old enough to remember how it was in the bad-old-good-old days. Professions always guarded entry to their field and wanted to limit the number of practitioners to a minimum.
Do you think it was easy to become a doctor or lawyer back in the '50s? Or to become a commissioned officer in the 19th century? An artist or a merchant in the 18th? Think again…
Life had always been tough, in any country at any time, if you wanted to become a well-paid professional.
However, having admitted that timeless universal fact, I want to say that I'd rather write for free than for such dismal rates, for two important reasons.
REASON ONE:
The first one is psychological and has to do with self-respect.
I can live with the idea that "I'm writing for free to build up my portfolio and once I get a nice set of samples under my arm I can search for jobs at my own rate." For me personally it would be very demotivating to think that the products of my fine labor are worth just a few bucks on the Internet.
I love to write but then I'd also like to be able to look at myself in the mirror every morning and like the guy I see in there.
REASON TWO:
Secondly, once the word gets out that I work for only a few bucks an hour, I would be typecast and it would be next to impossible to change that impression.
It's true that by insisting on my own rate I will not be able to win every customer out there but — who says I need to do that? There are also those customers out there who need a good product and they are ready to pay top dollars for the kind of quality they cannot get from other writers.
By catering only to such a customer base you'd create a win-win equation.
Otherwise your expertise would become a commodity always on-sale and that's a sure path to the bottom of the barrel.
Ask yourself this question:
"Which of the following writers would you have more respect for as a customer — the one who says
"I'm willing to work free for this "Exclusive Trial Period" and after that you can still have the advantage of a significant discount from my $100 an hour service as a charter-client…"
or someone who says
"I only charge a dollar an hour since that's the going rate and I'm the cheapest out there I swear…"
?
Your answer might determine your approach to writing as a career and a profession just like any other.
Building a writing career takes patience as well as the wisdom to carve your own niche and refuse to be reduced to a commodity by anyone. If you accept that your work is a commodity, then you'll be paid as a commodity, vulnerable to the next lower offer barreling down the pike, thanks to the Internet.
We can only win by defining our own USP (Unique Selling Proposition), and decide on what makes us special for our clients, decide on what it is that only we can provide and no one else can, and then asking for our rightful price under the sun. You might be amazed how many clients respect that (because they themselves are also professionals with their own USPs) and establish a win-win relationship at your own terms.
And while that happens, there is nothing wrong with working for free temporarily to build up your portfolio while making it clear that that is a special opportunity that everyone should take advantage of before the "Exclusive Trial Period" for your services is over.
(How do you feel about this issue? Please leave your Comment down below.)
(Photo courtesy of Ruthson Zimmerman at Unsplash-dot-com)