The following two tabs change content below.
Latest posts by techwriter (see all)
© Ugur Akinci
Sometimes you will have boilerplate text that you want to use in more than one documents.
Instead of re-typing the text every time, you can simply save it as AUTOTEXT and then use it as many times as you like.
Here is how:
Select the text you'd like to use as Autotext. In this case it is the company name and address, as shown below: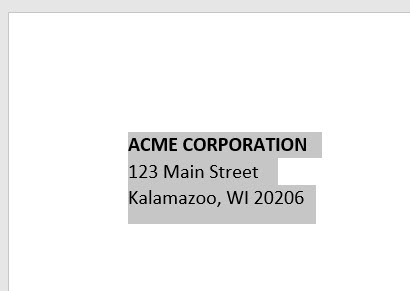 Select the text and then select INSERT > QUICK PARTS > AUTOTEXT > SAVE SELECTION TO AUTOTEXT GALLERY: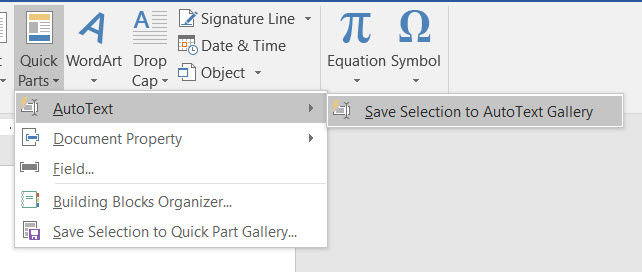 Enter the necessary info into the CREATE NEW BUILDING BLOCK fields and then click OK: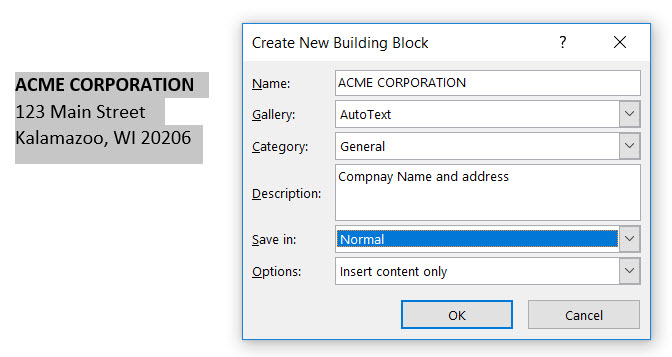 Close that document and open another document. You can now insert the same company name and address building block by simply selecting the AUTOTEXT that you've saved earlier in another document: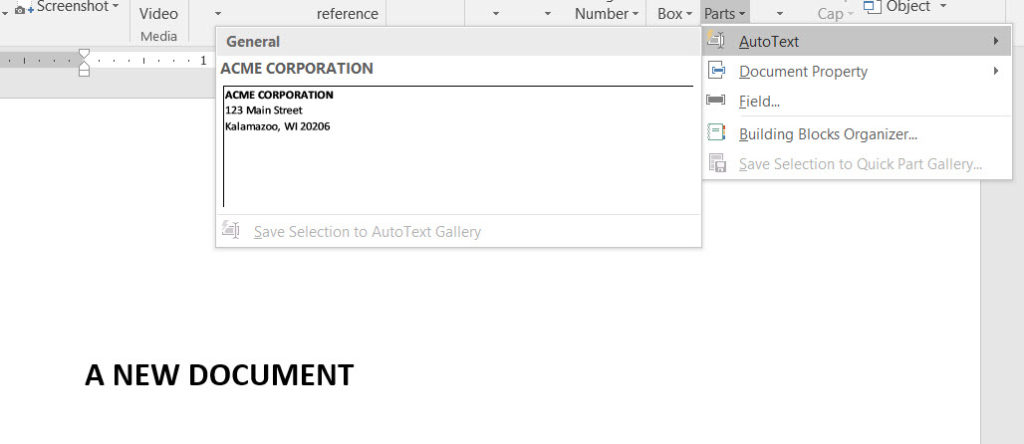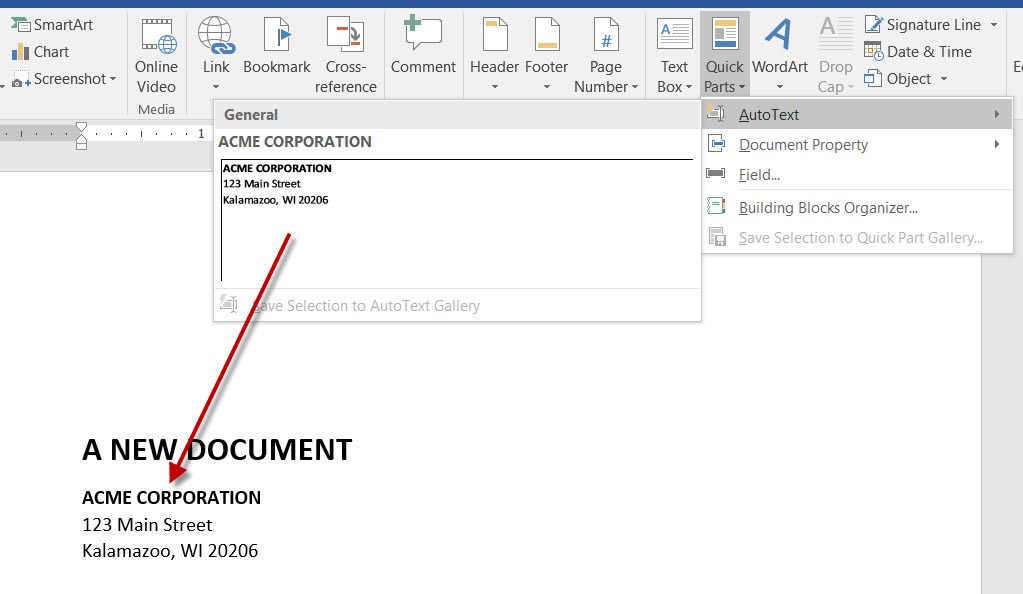 You can do this for any kind of boilertext you like, creating a tremendous increase in your writing and document design productivity.